Mickey's Dining Car has been a local staple to Saint Paul, Minnesota for over 80 years. It's been in continuous operation at the same location since it's opening in 1939. It was originally designed to represent a railroad dining car. It was built in 1937 by the Jerry O'Mahony Diner Company in Elizabeth, New Jersey, and It was shipped to Saint Paul by rail. Mickey's Dining Car was listed on the National Register of Historic Places in 1983.
​​​​​​​

With this project, I was to design a new logo/identity and stationery system for a favorite Saint Paul non-chain breakfast cafe. My familiarity with the cafe and its customers will determine and define the demographic I would work with. I strove to work conceptually, utilizing an aesthetic appropriate for my intended audience and stylistically to the graphic design community.
To view a more in-depth analysis of this project, you can view my process PDF here.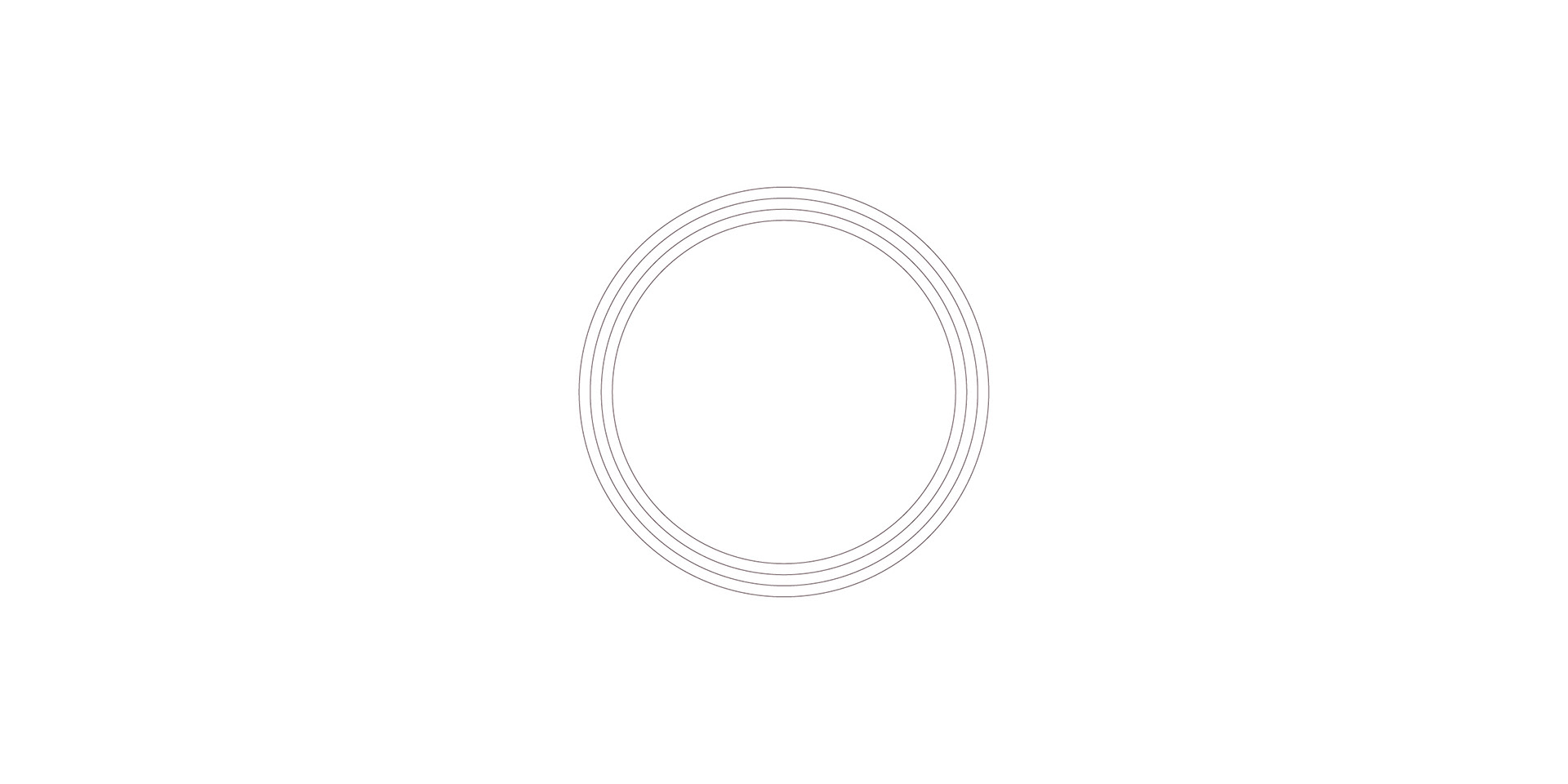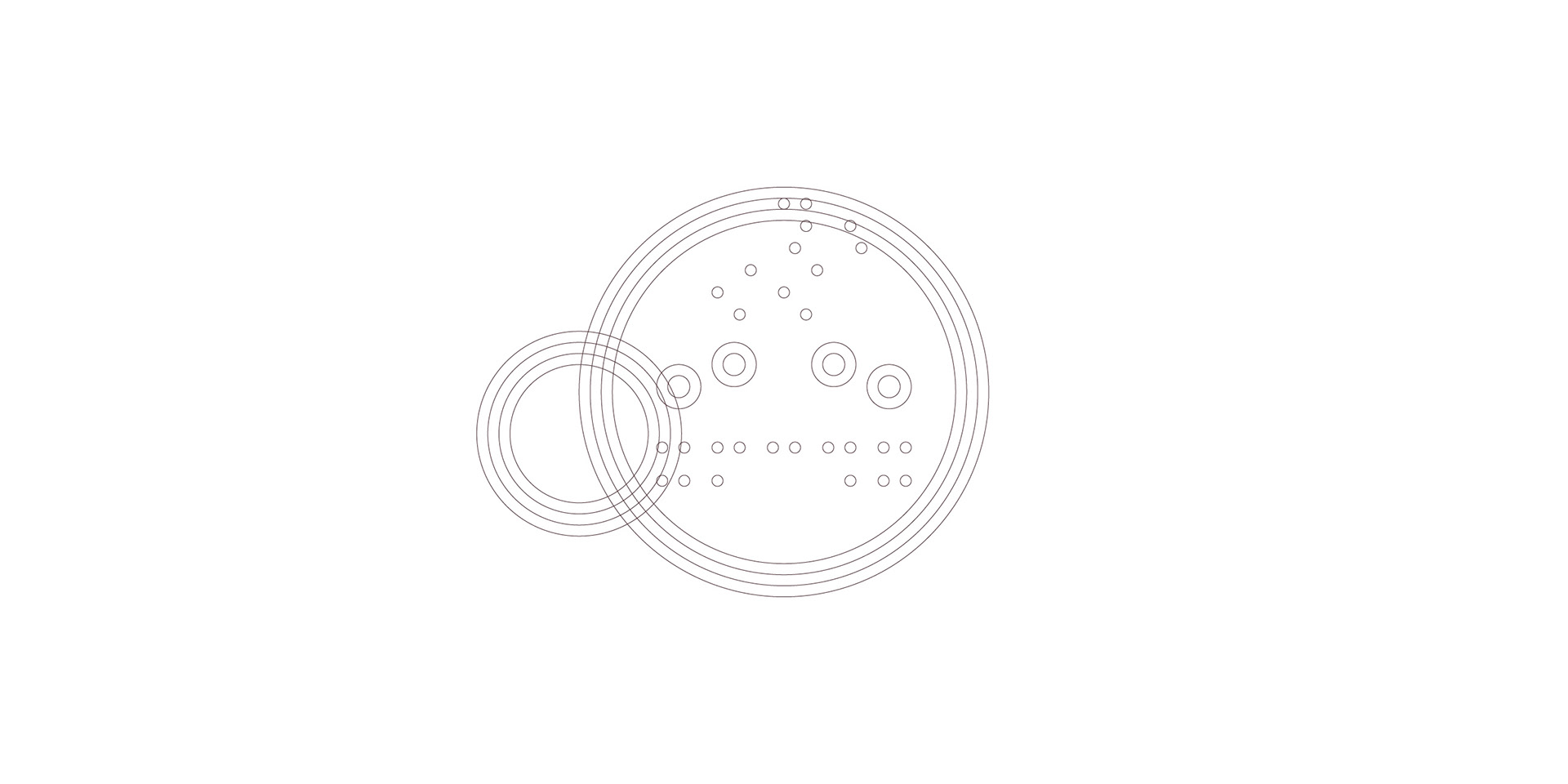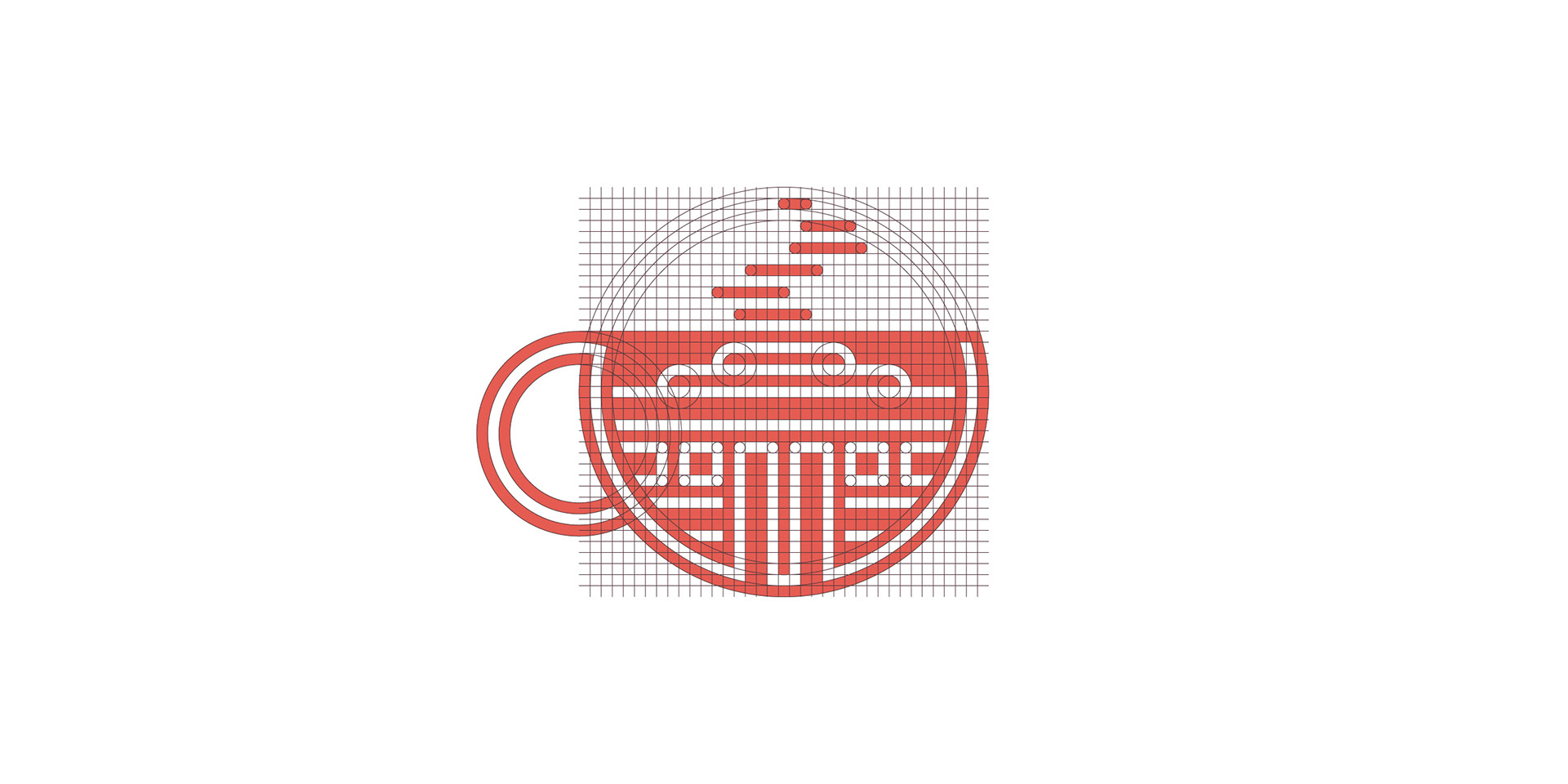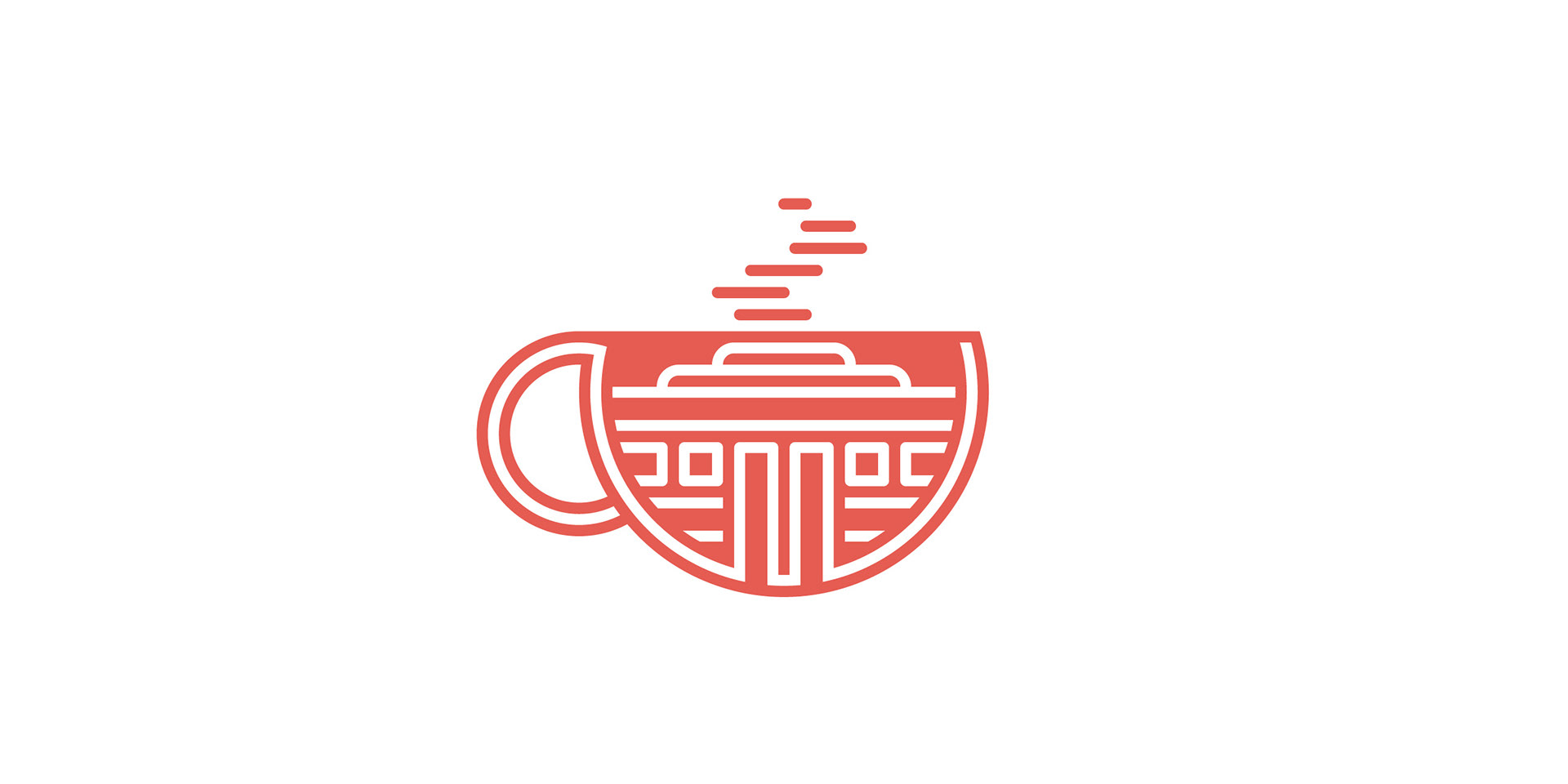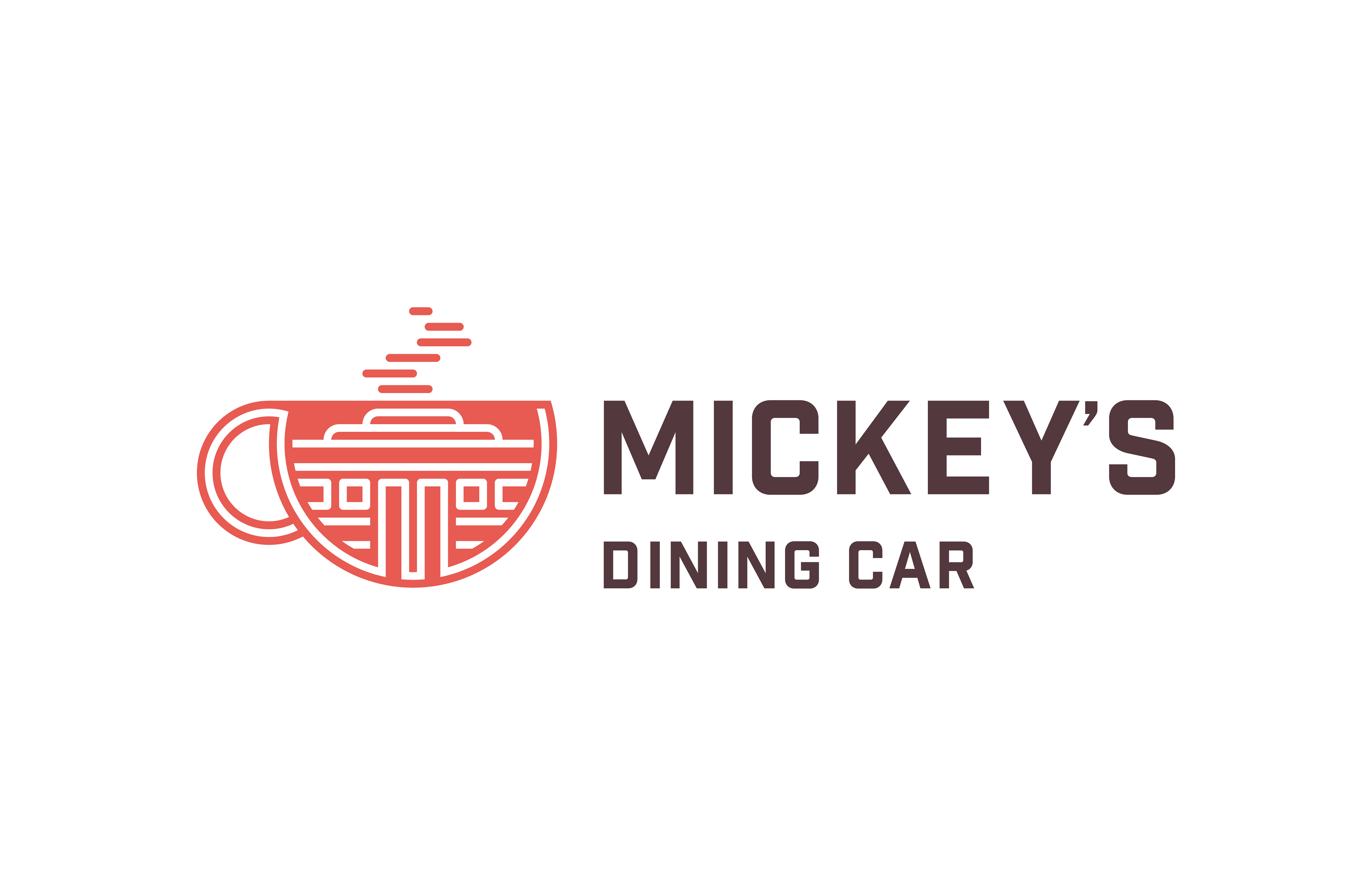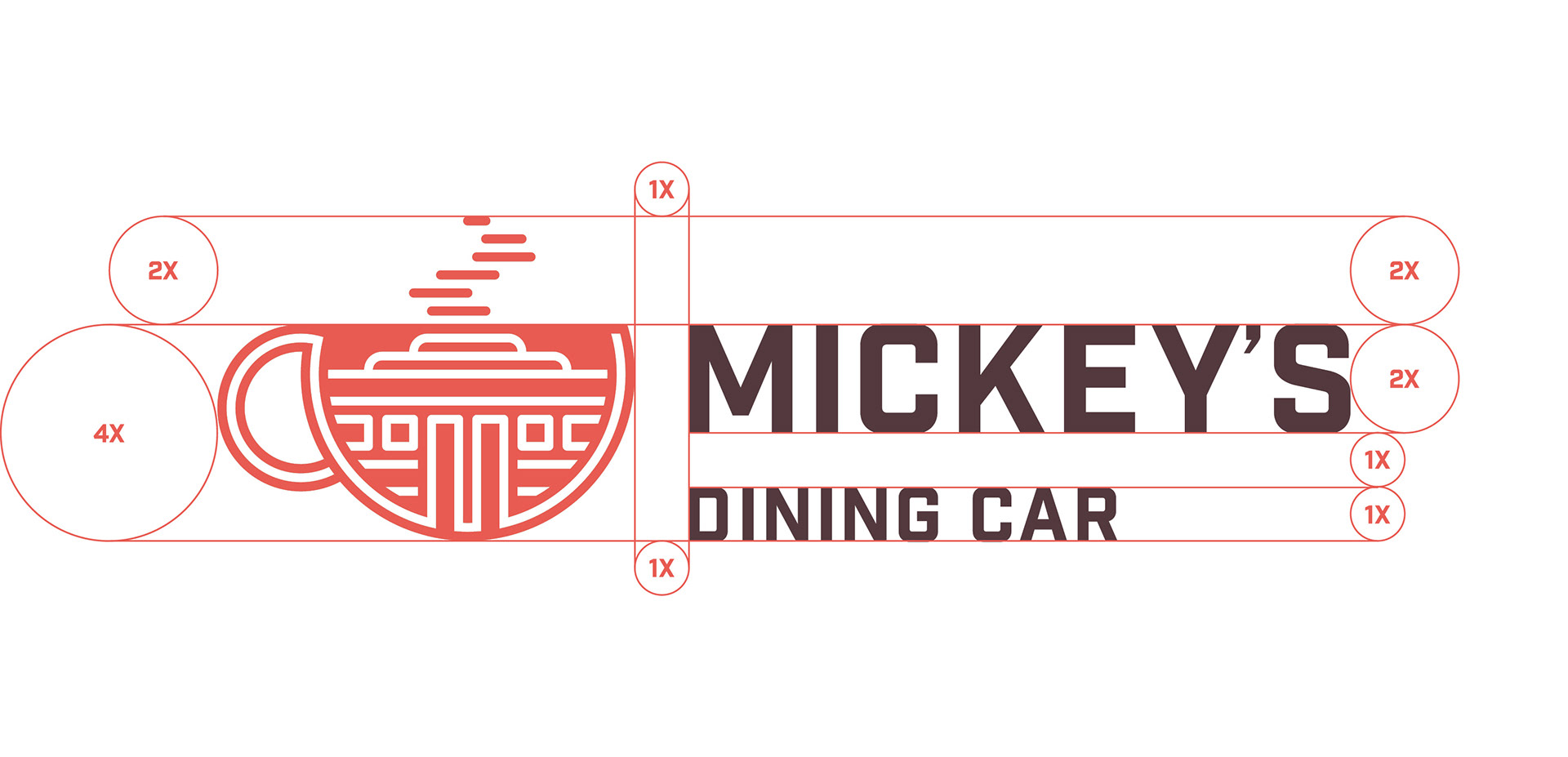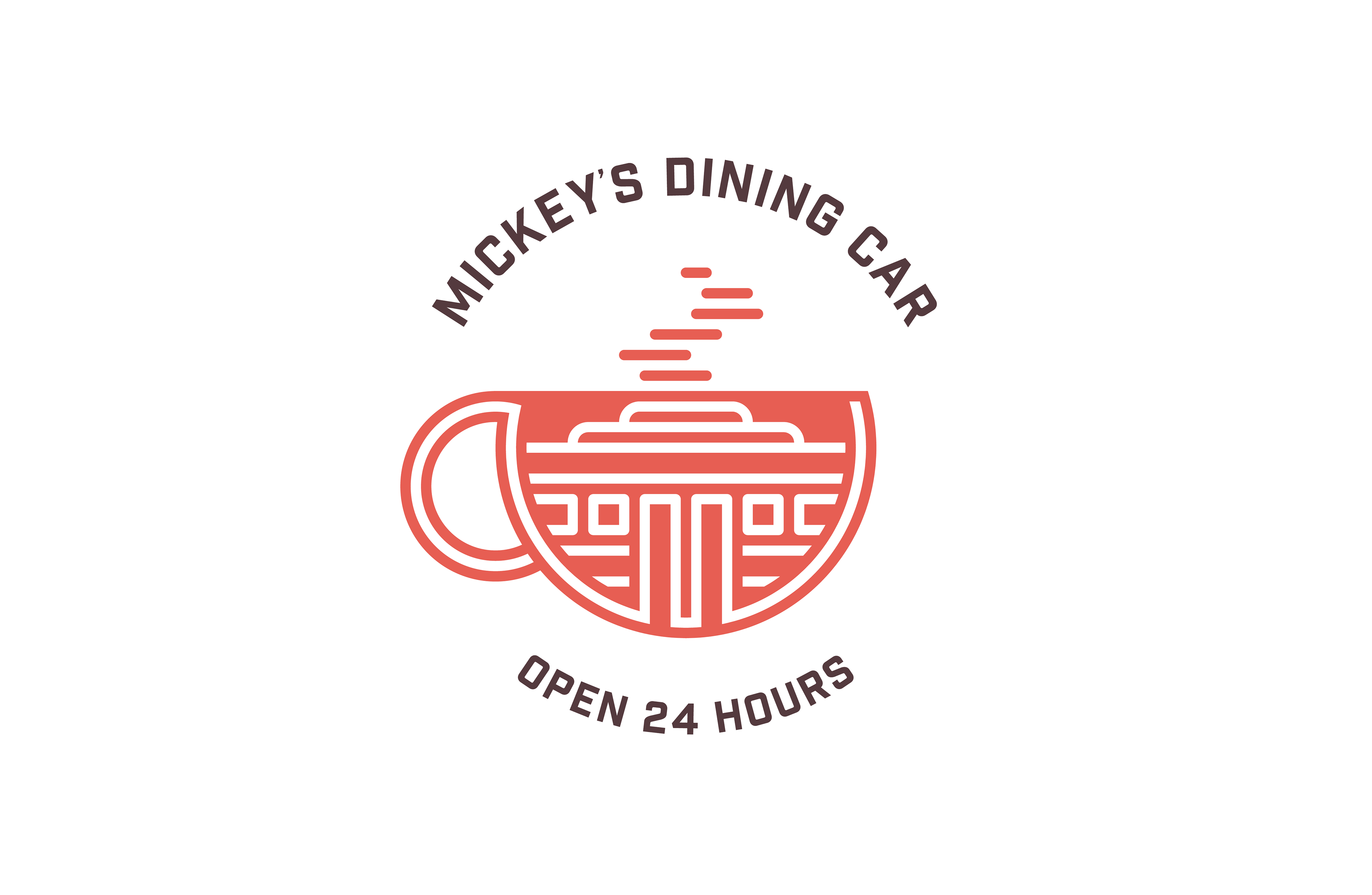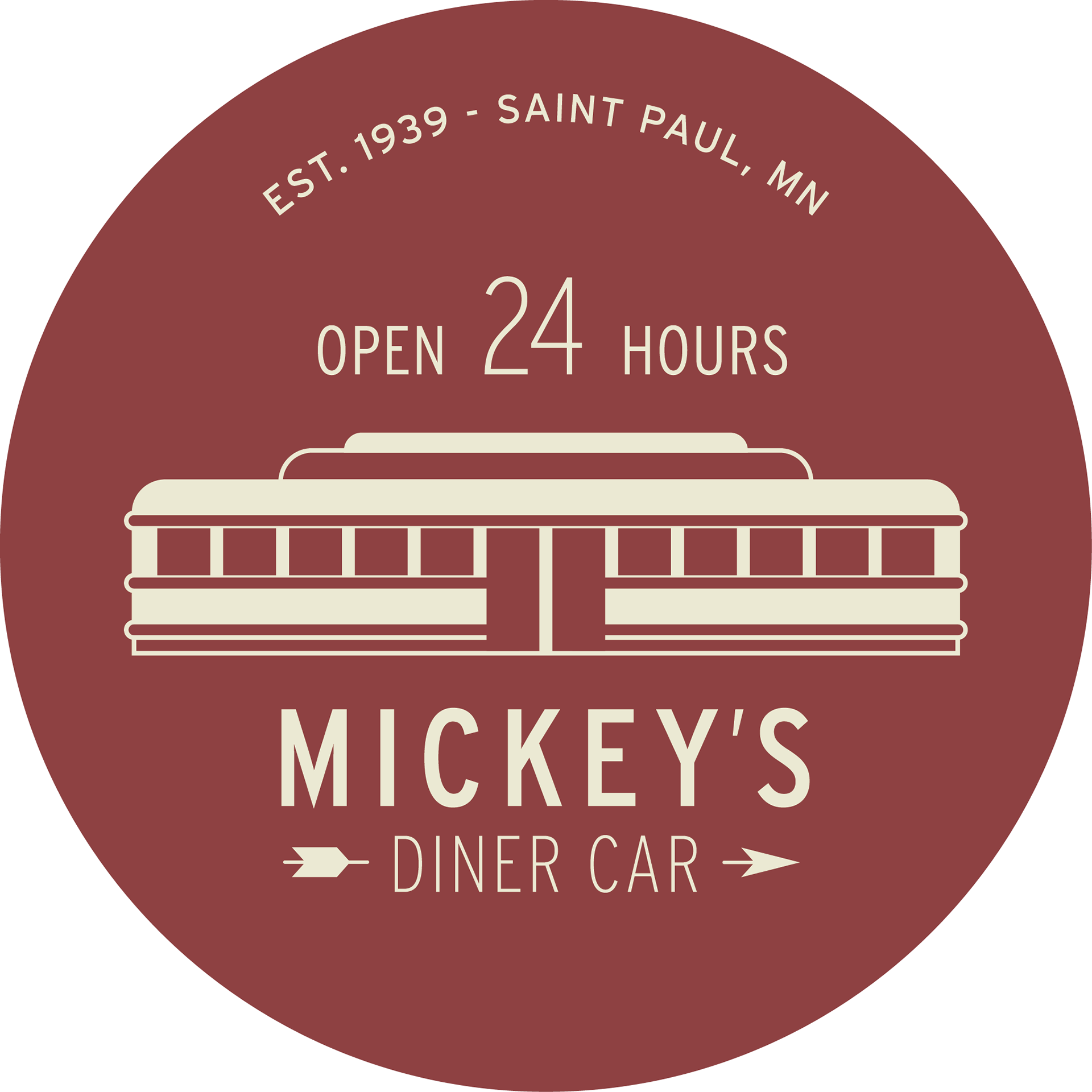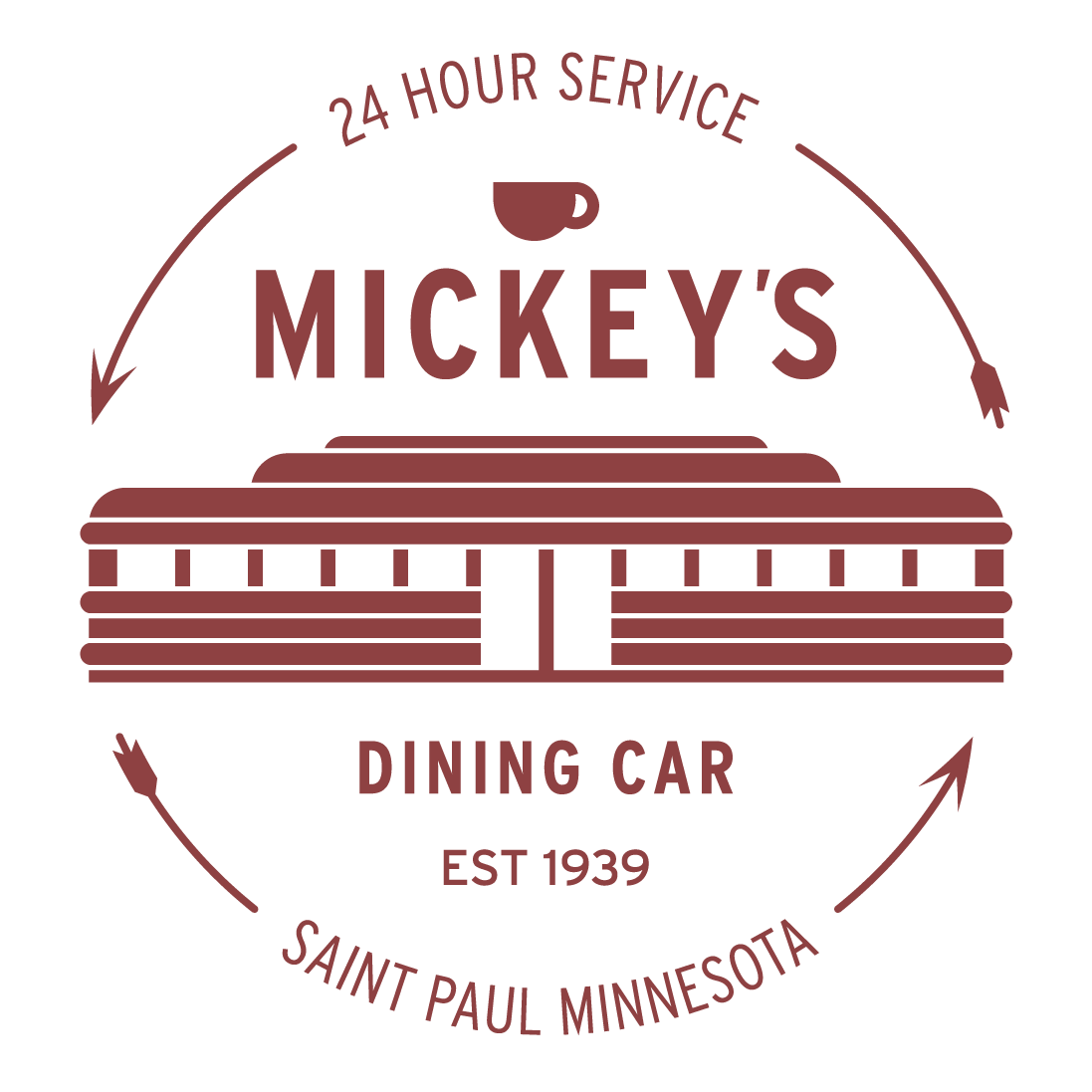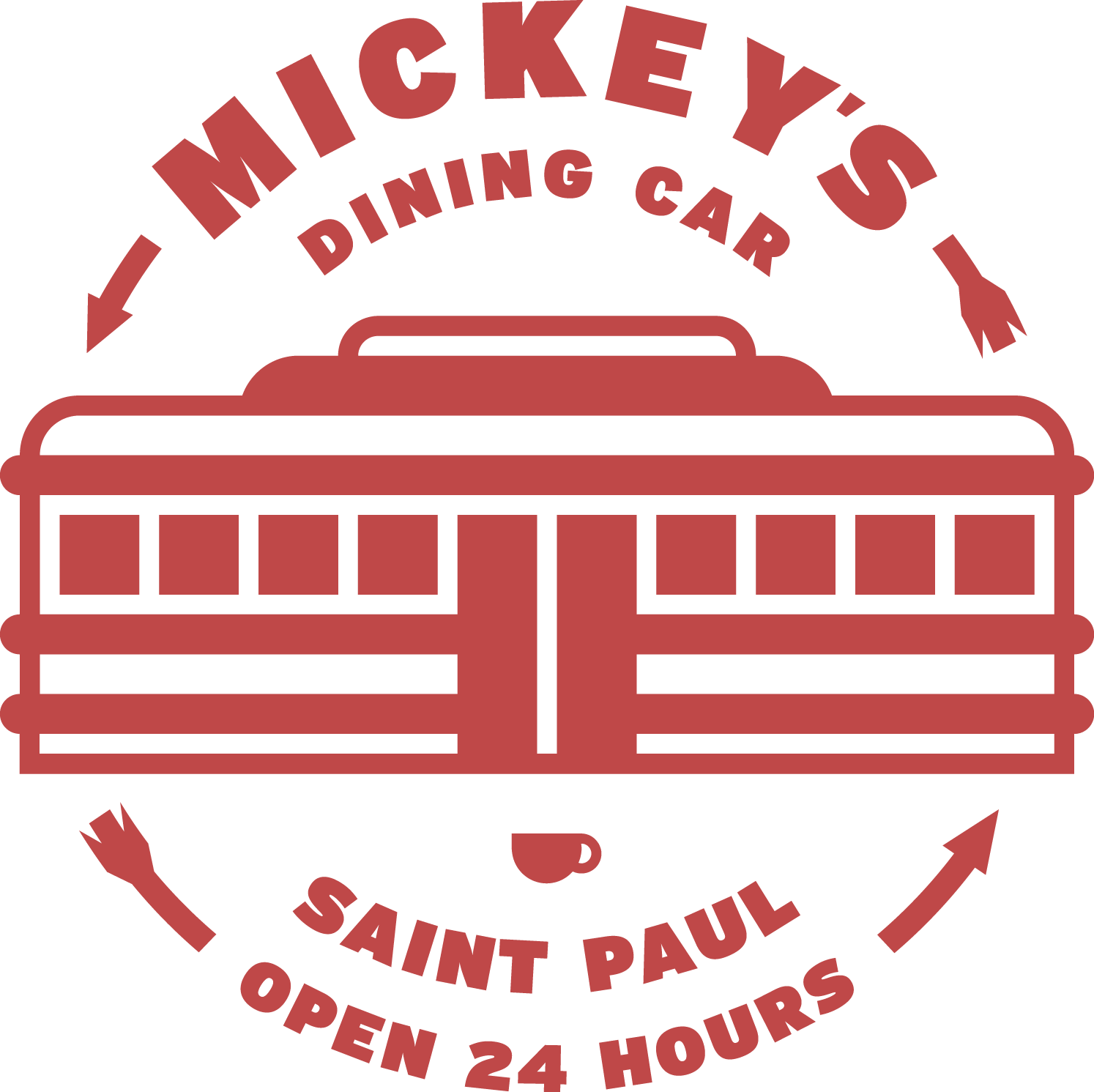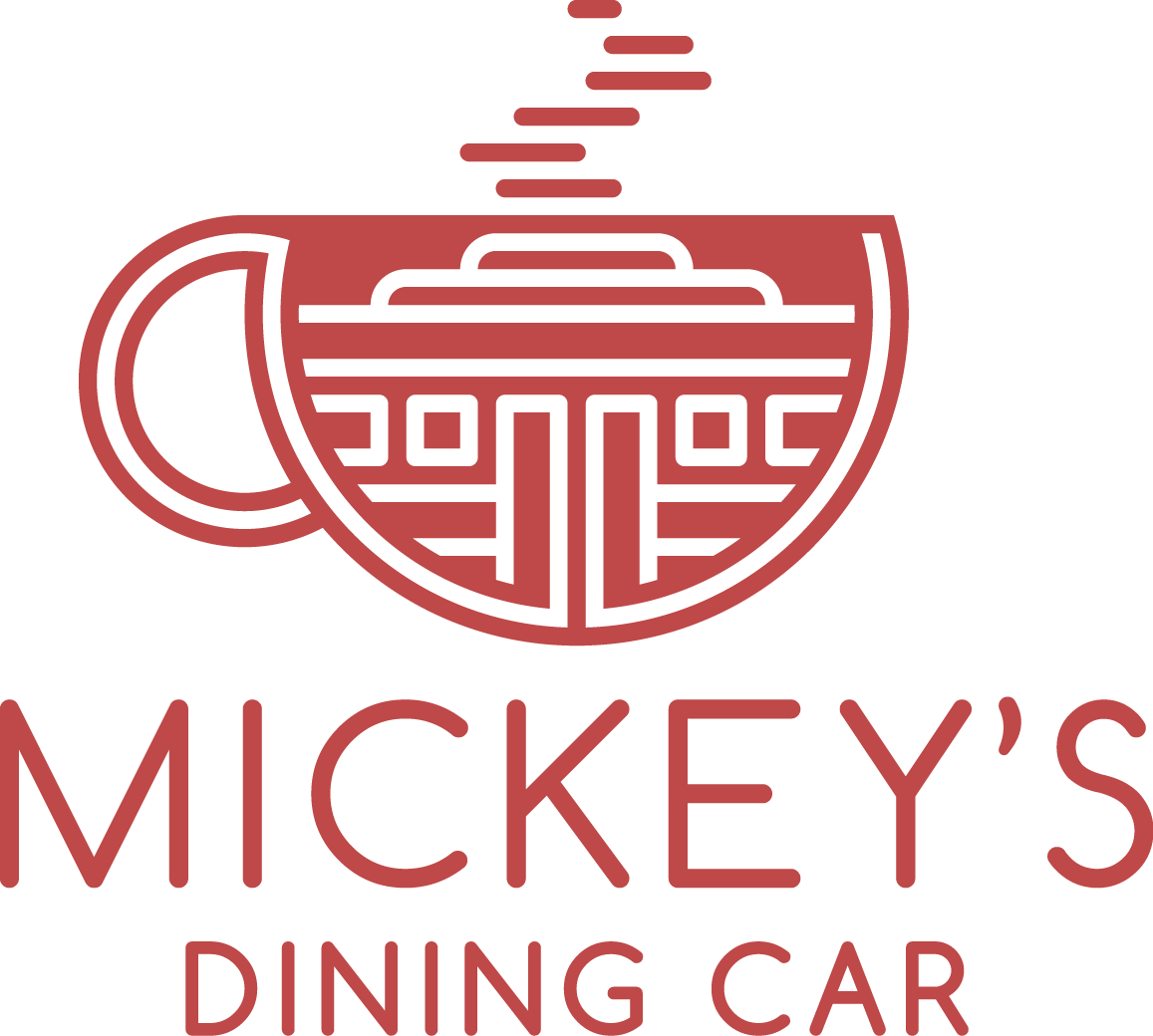 Basic Branding Guidelines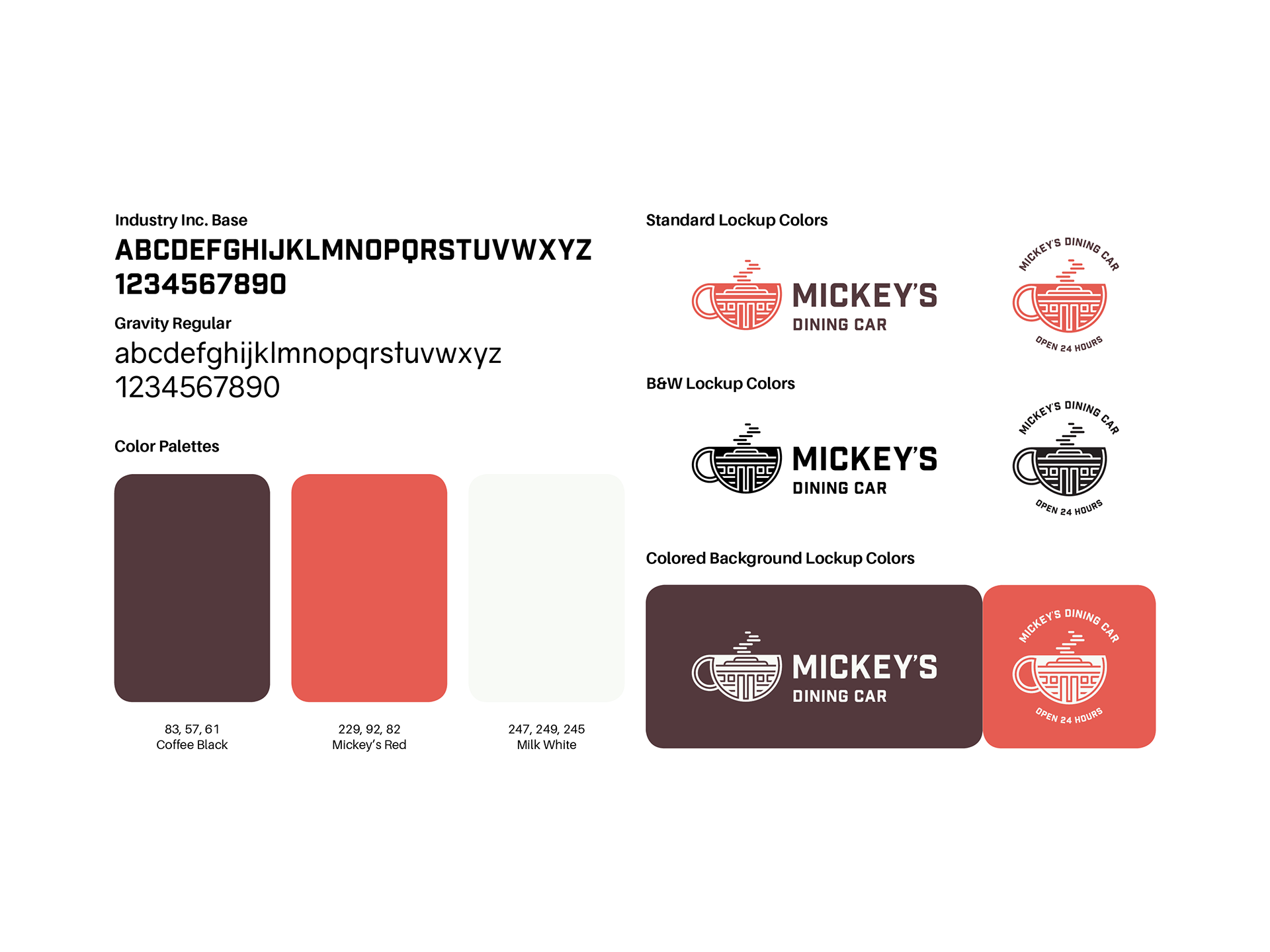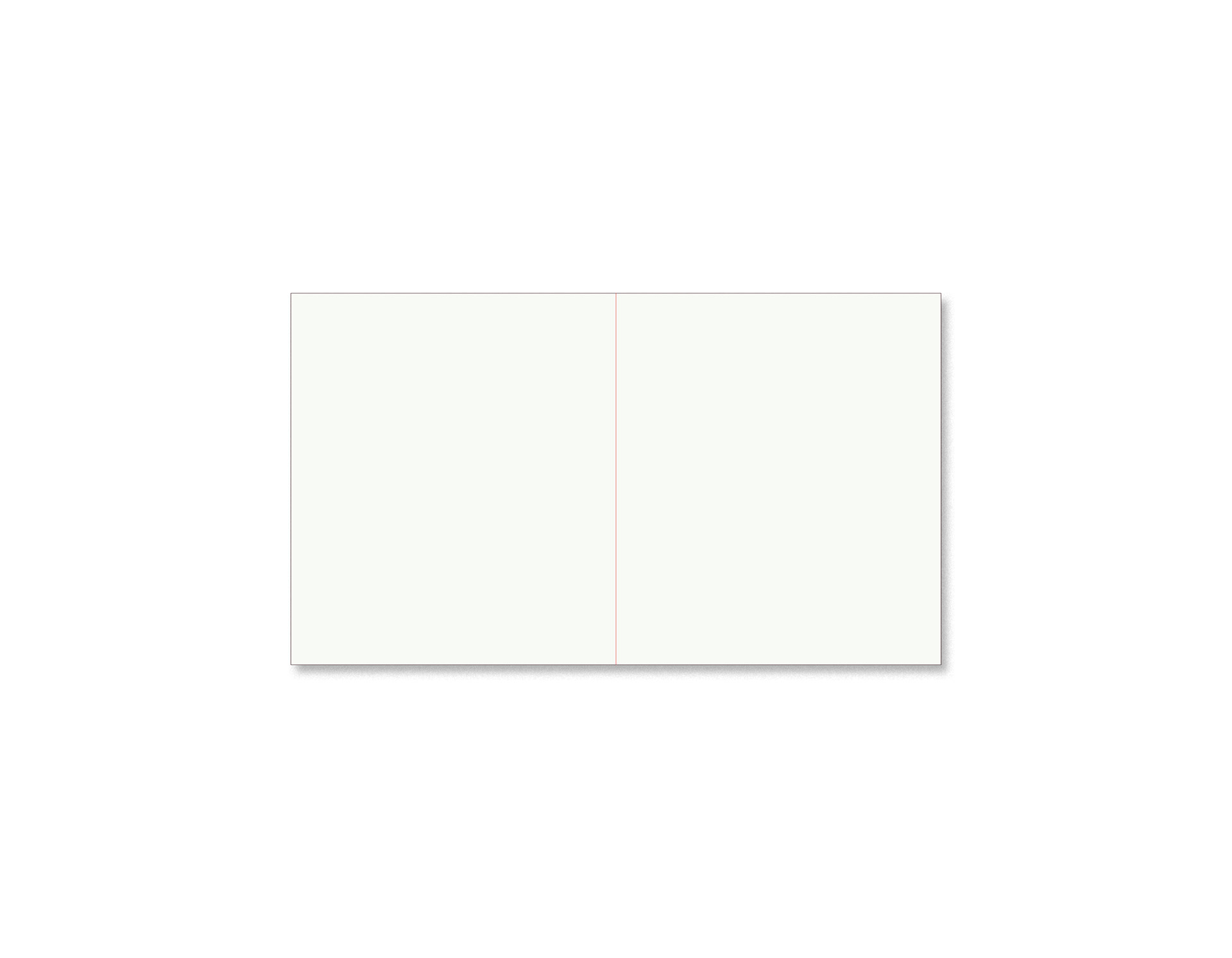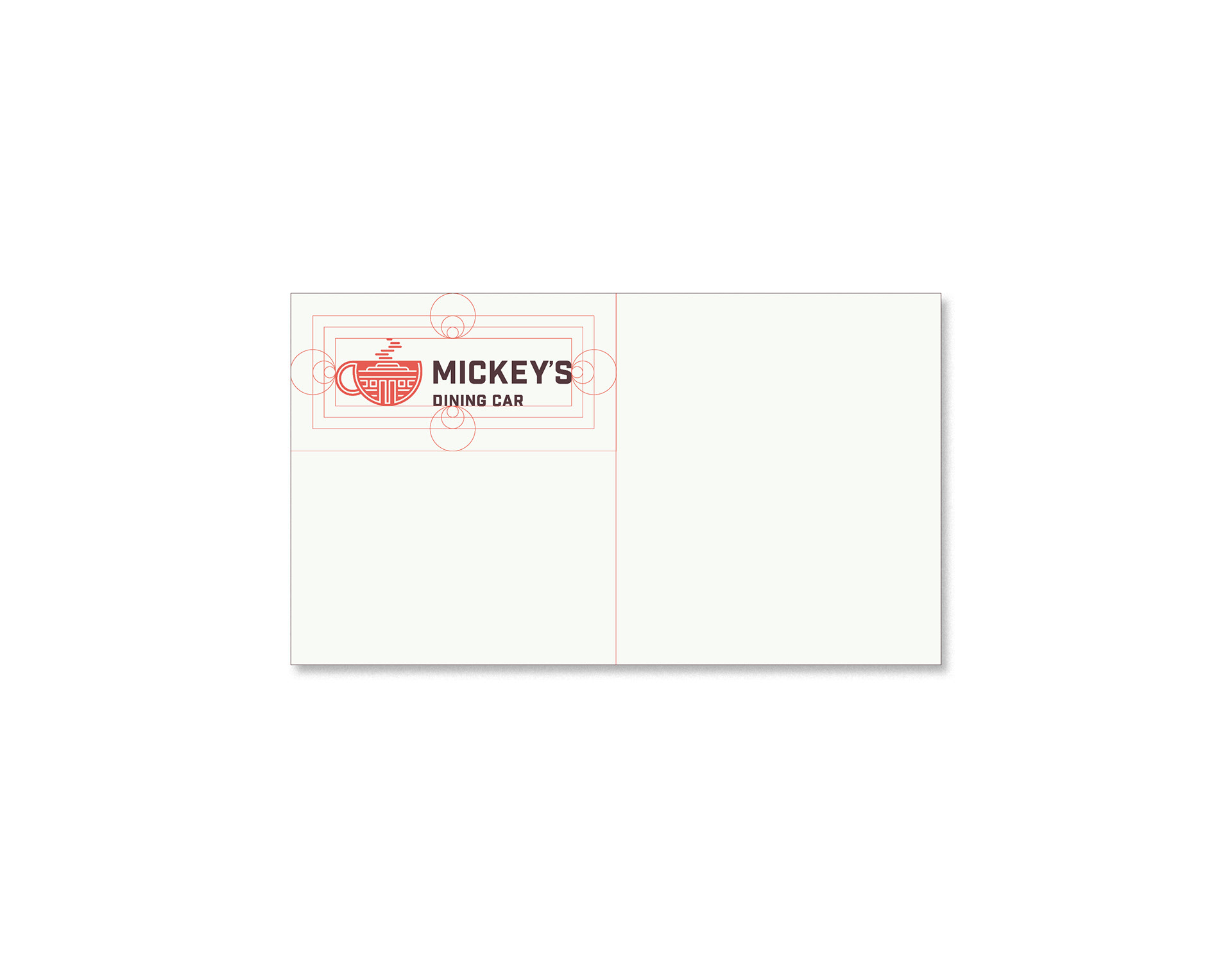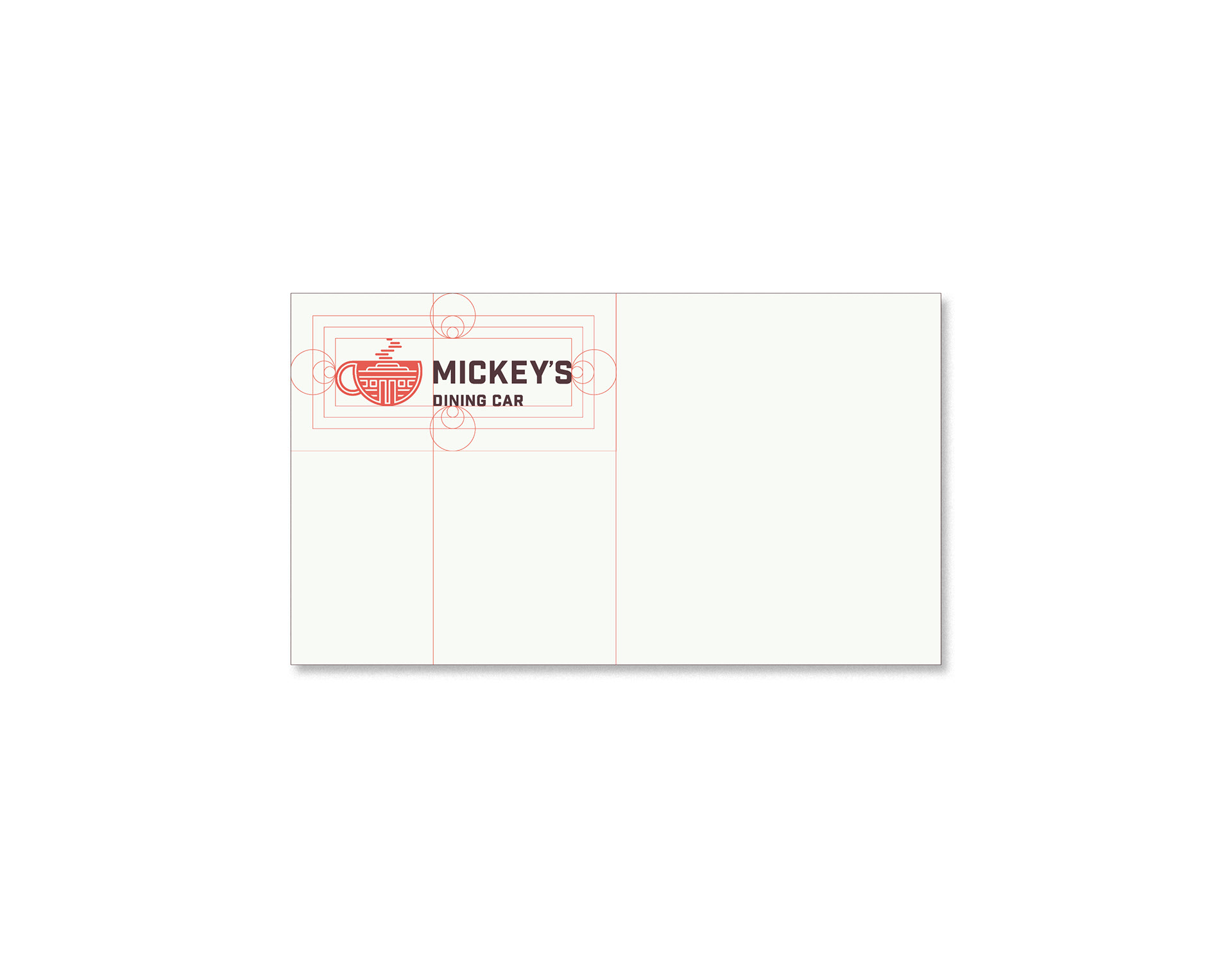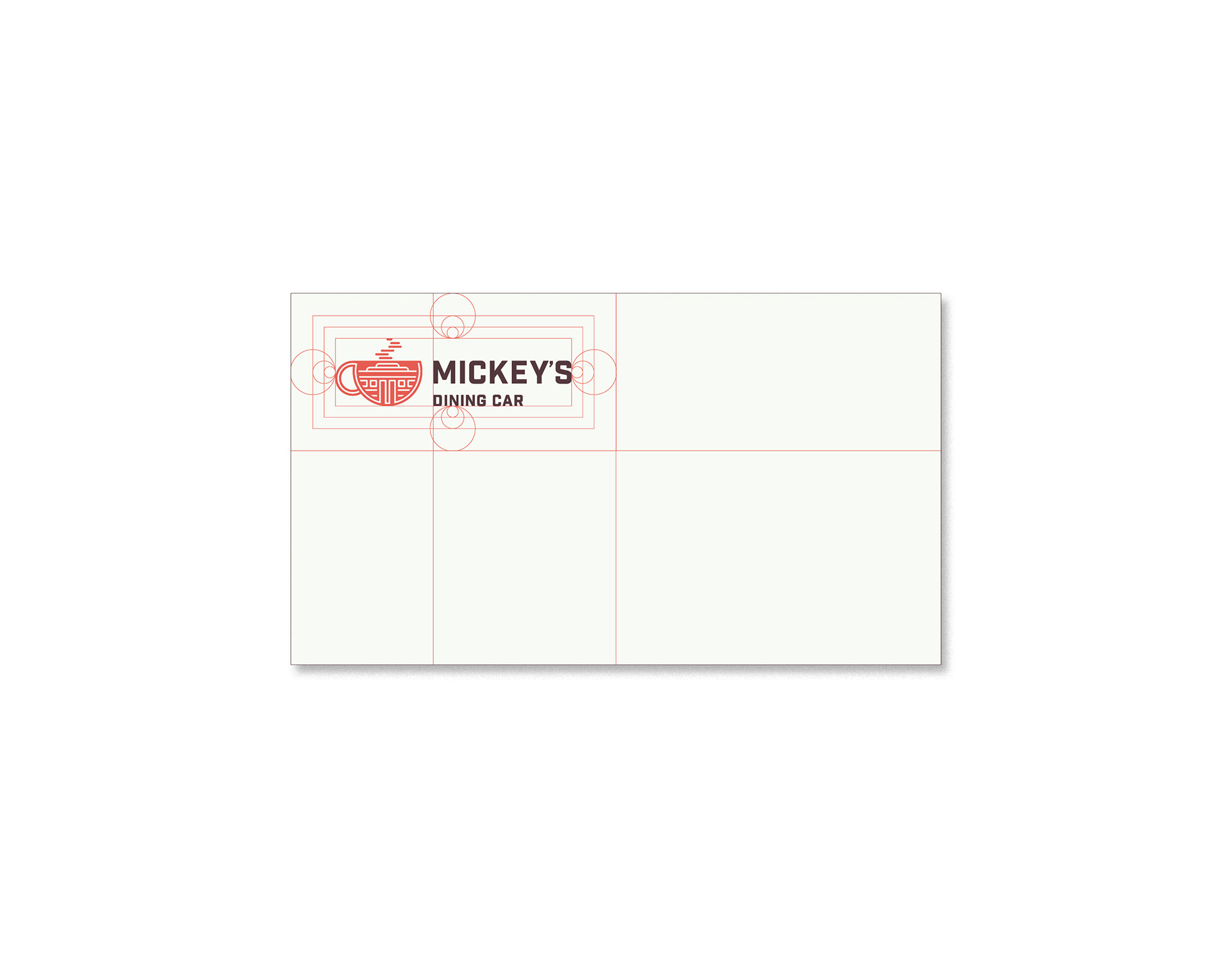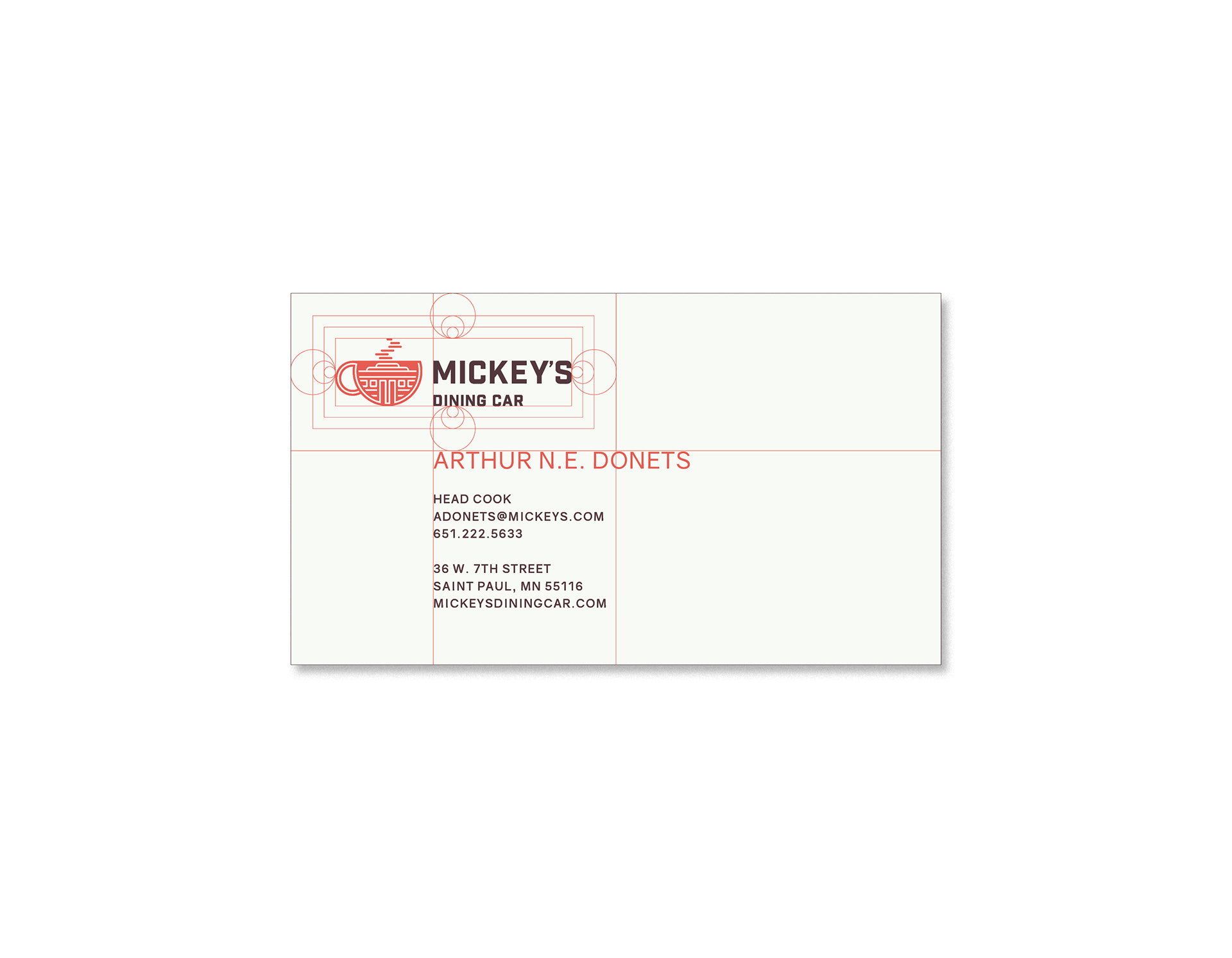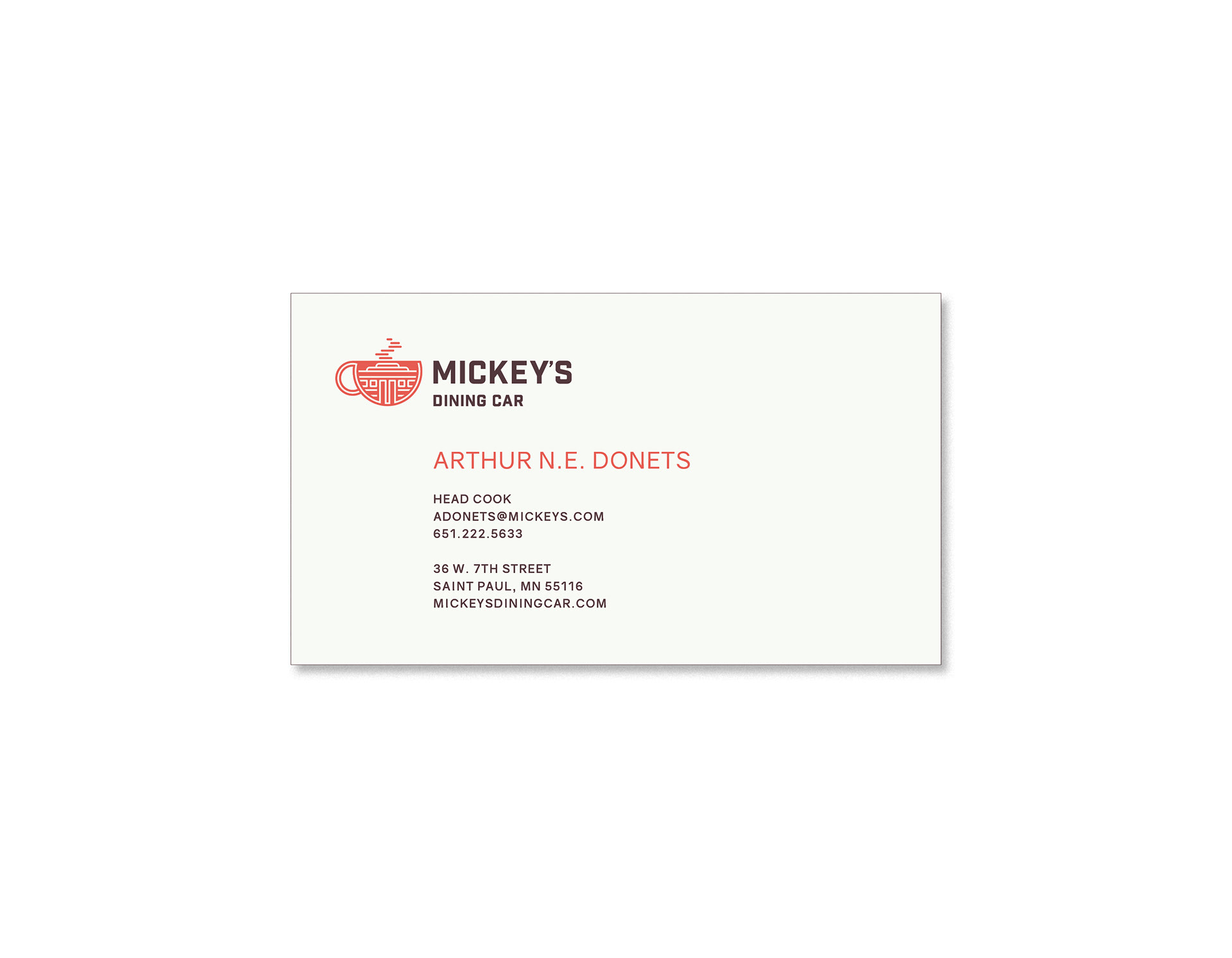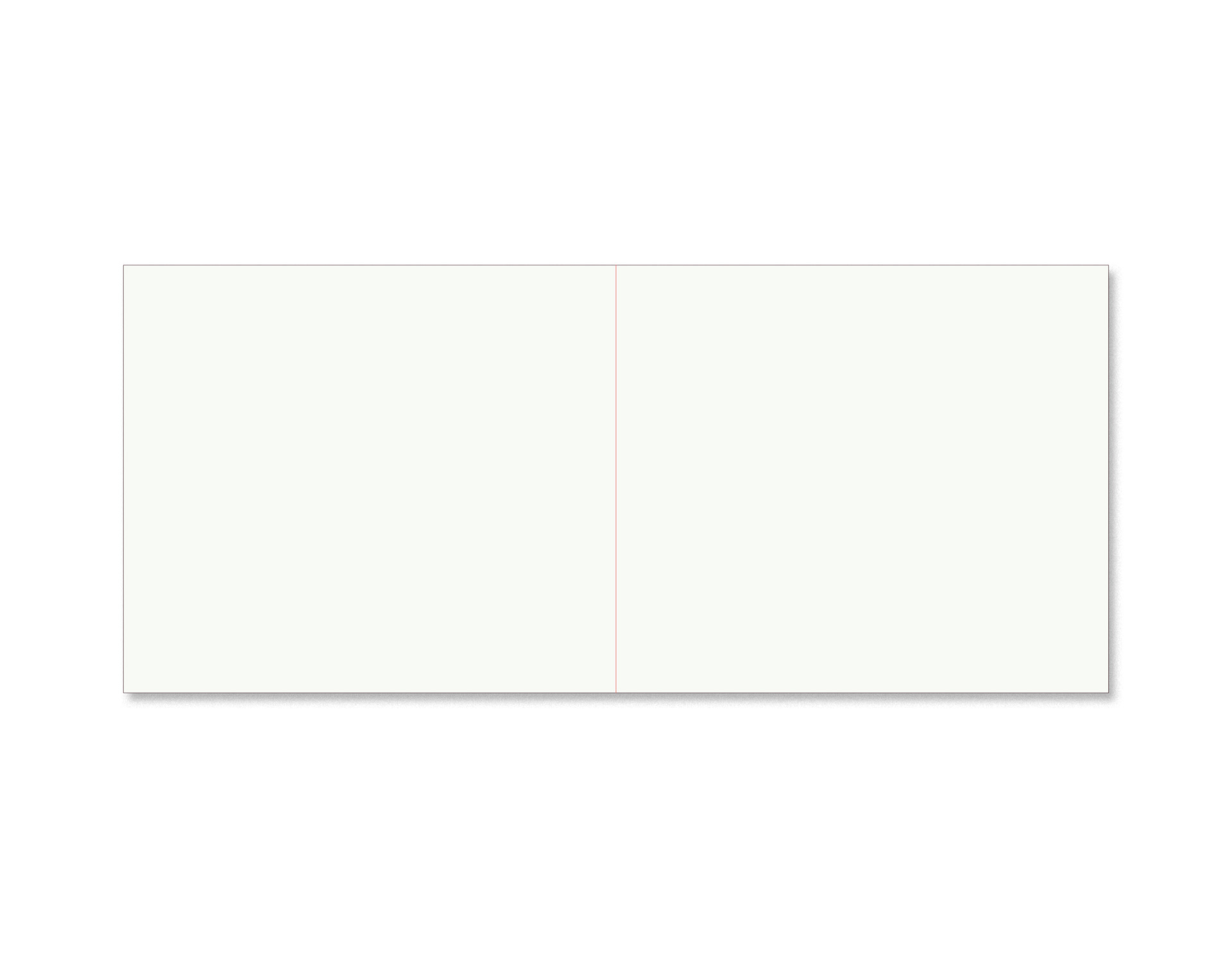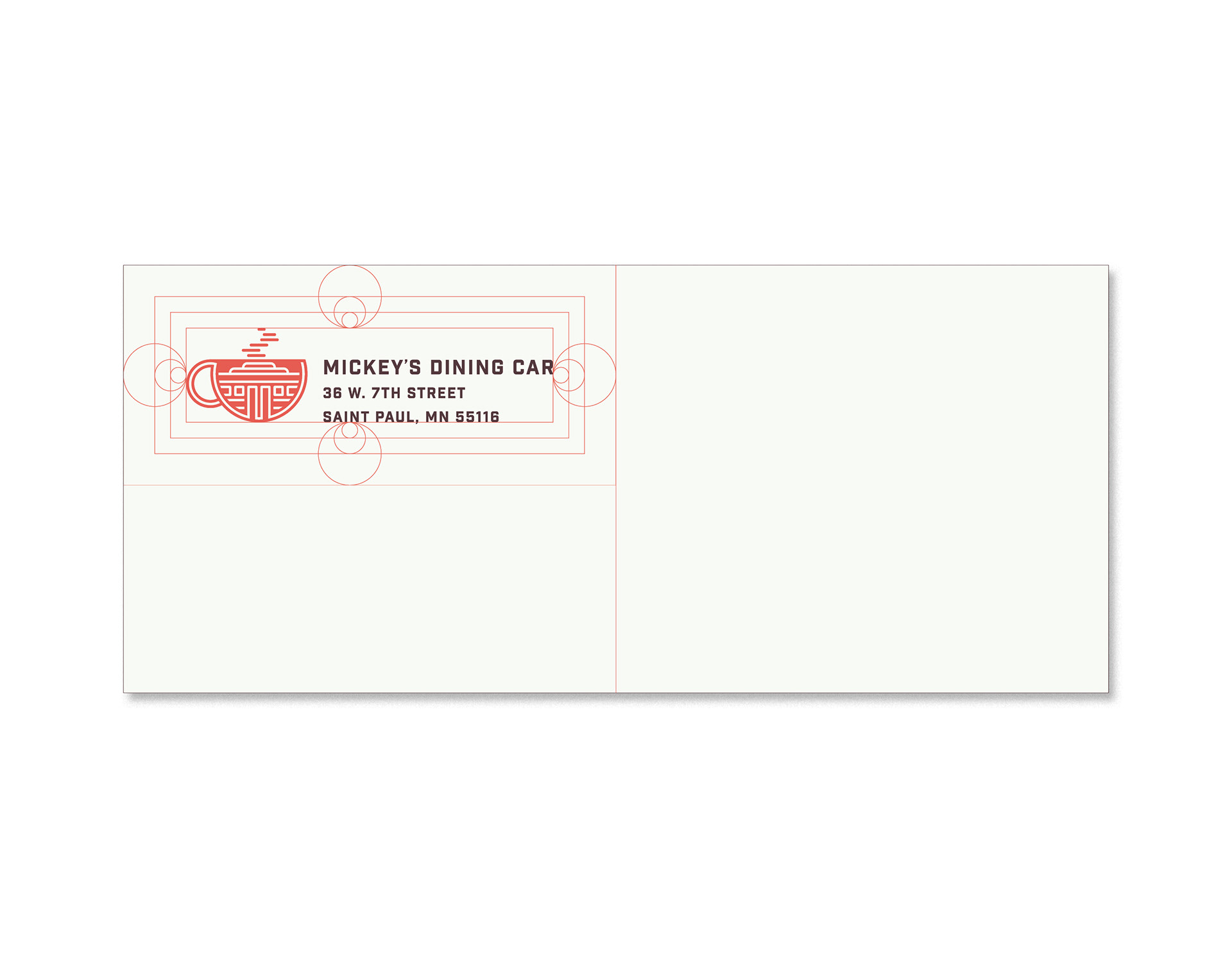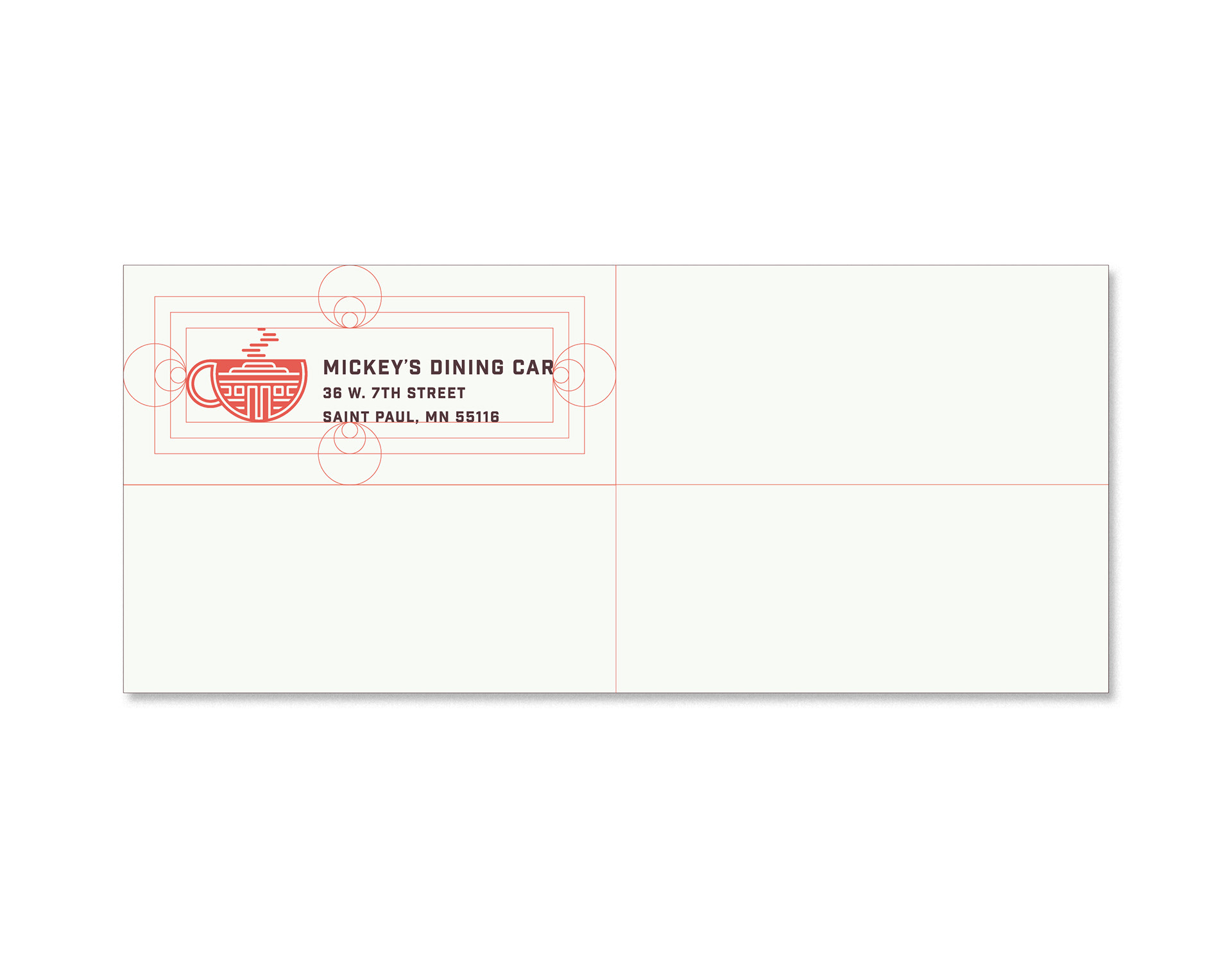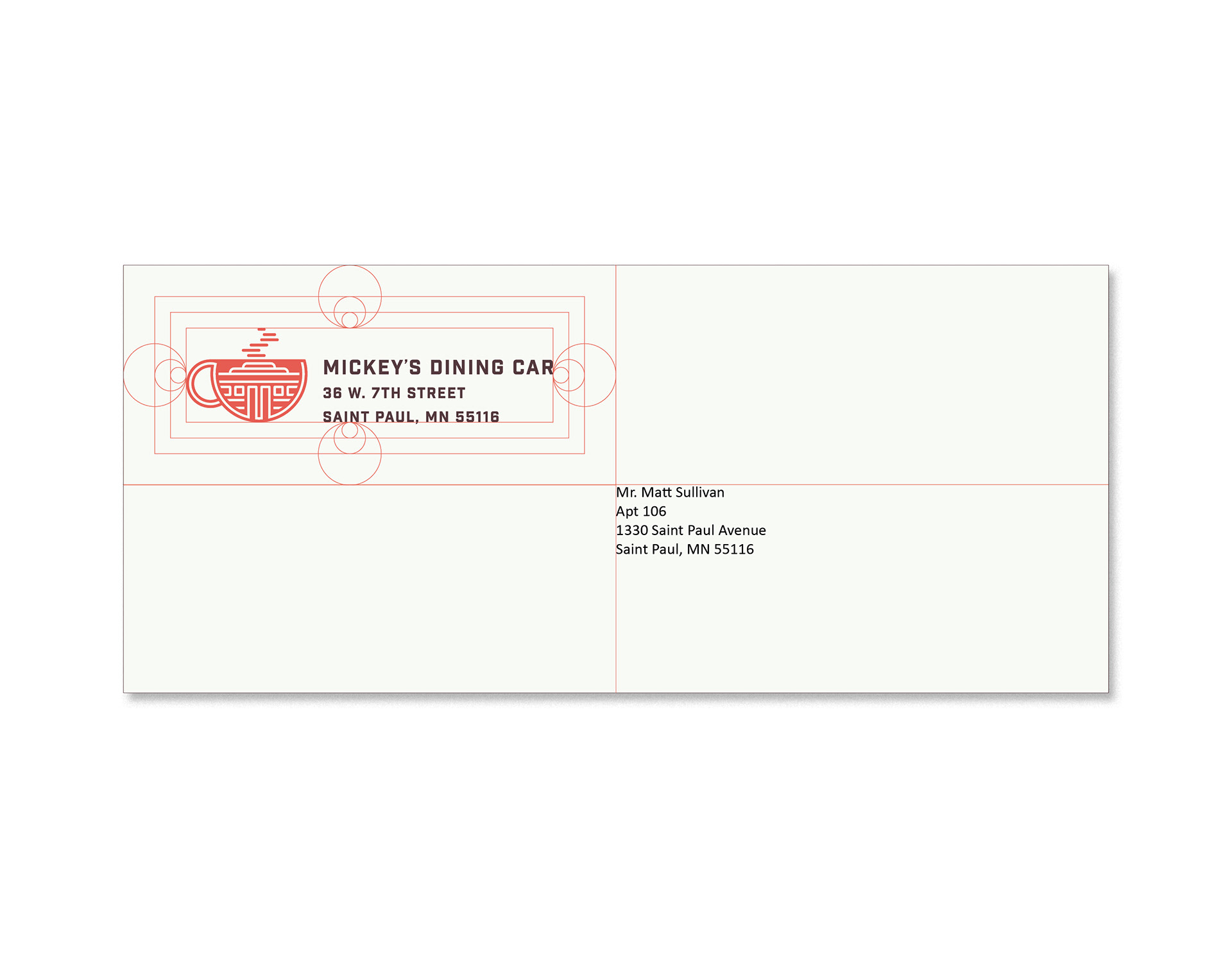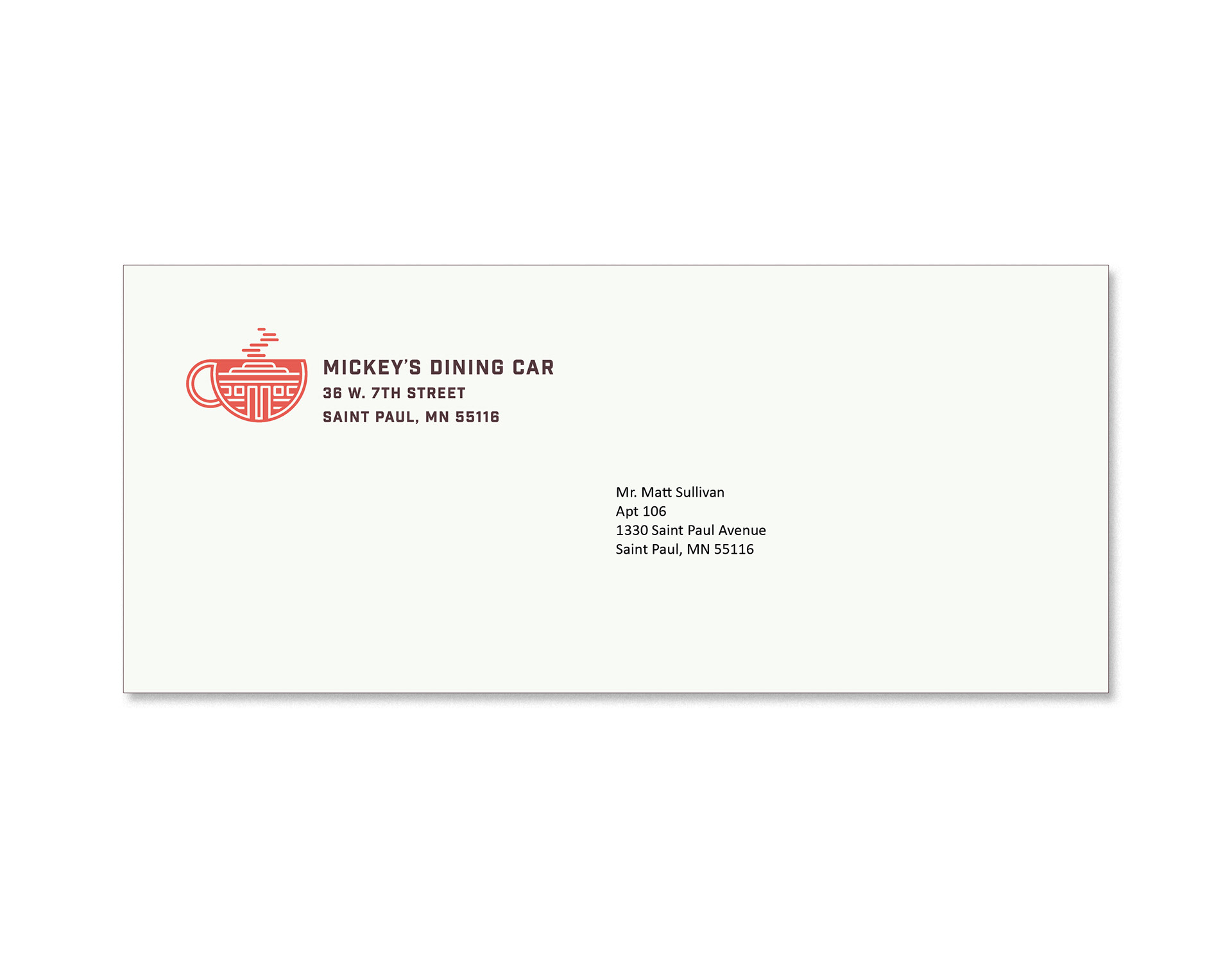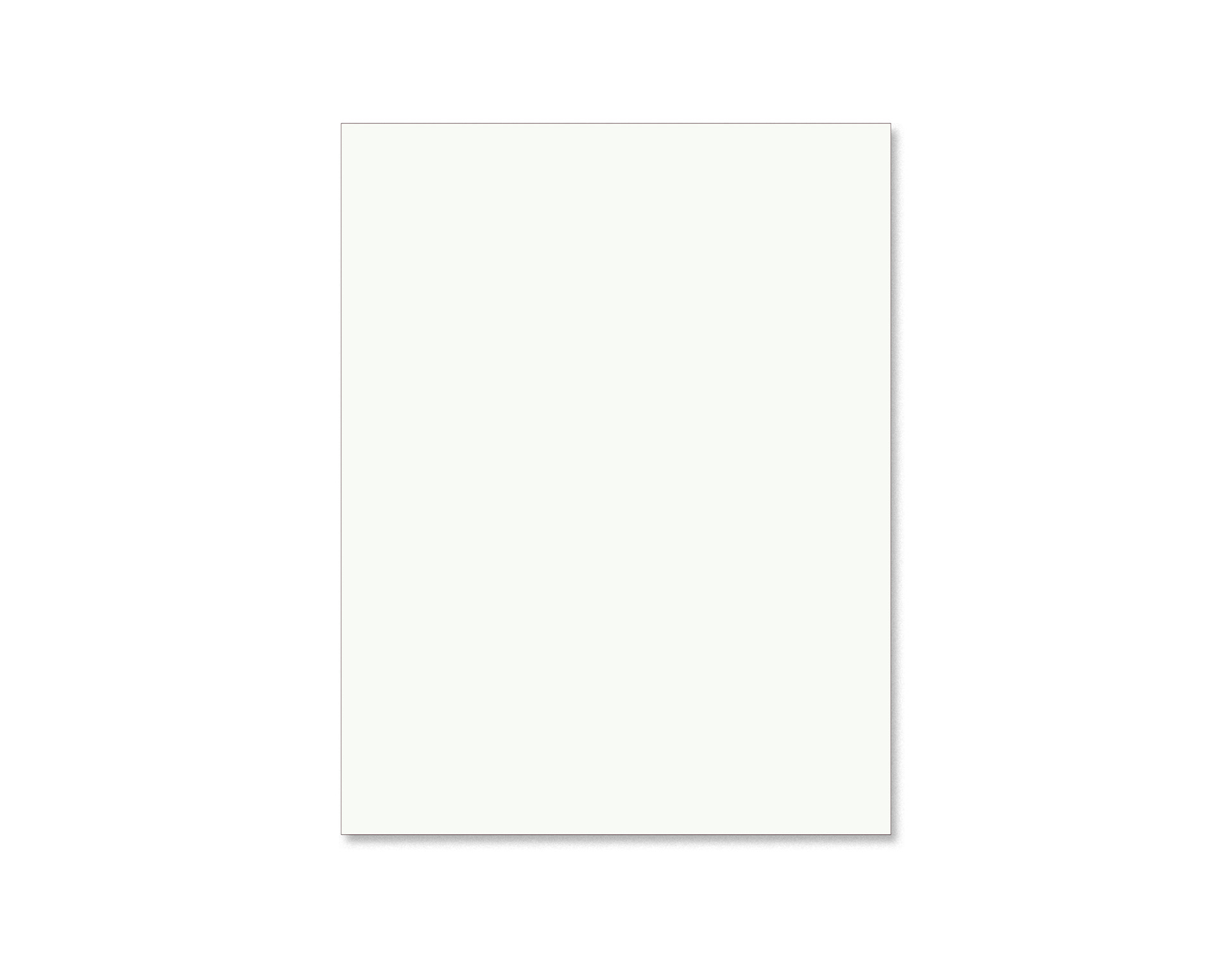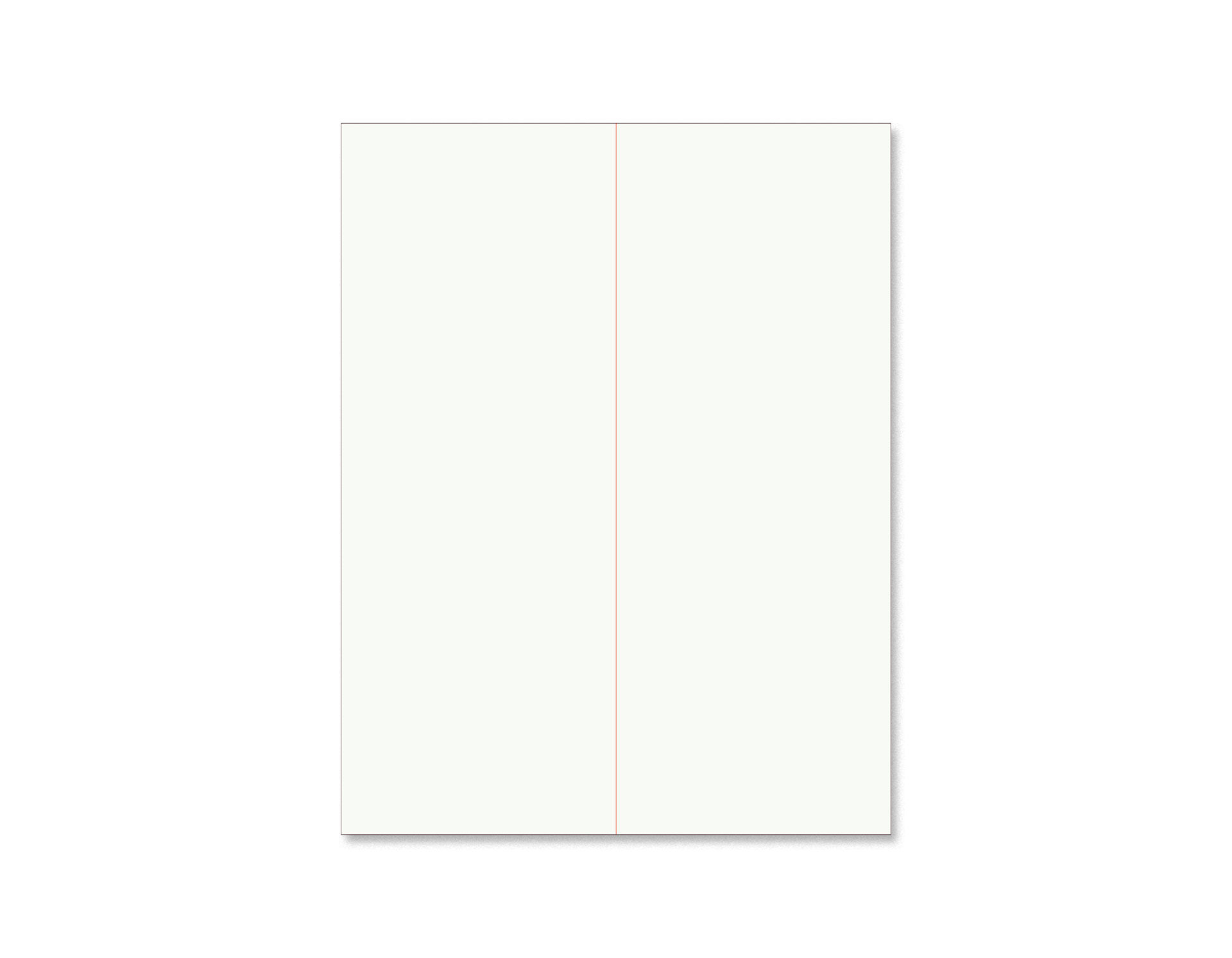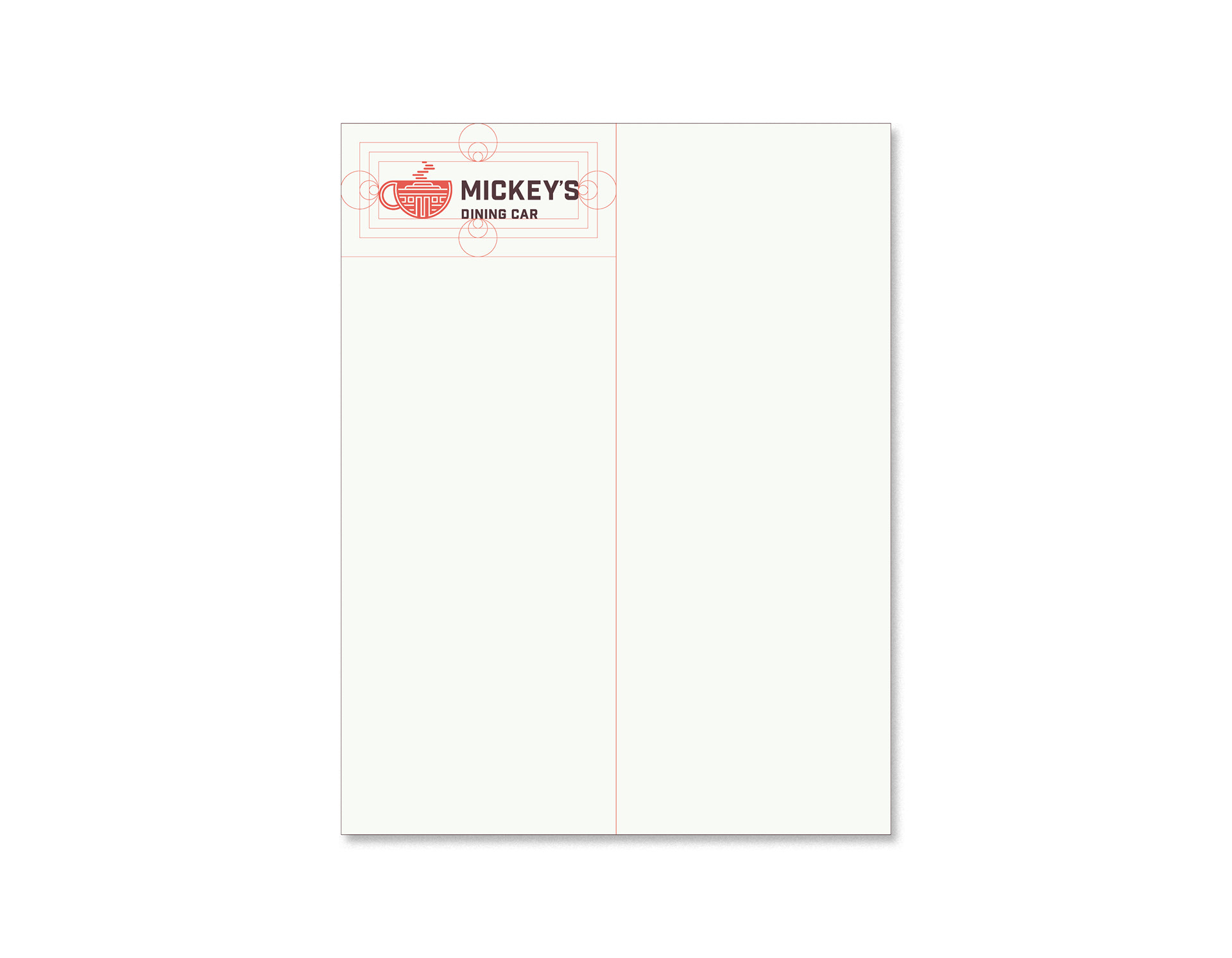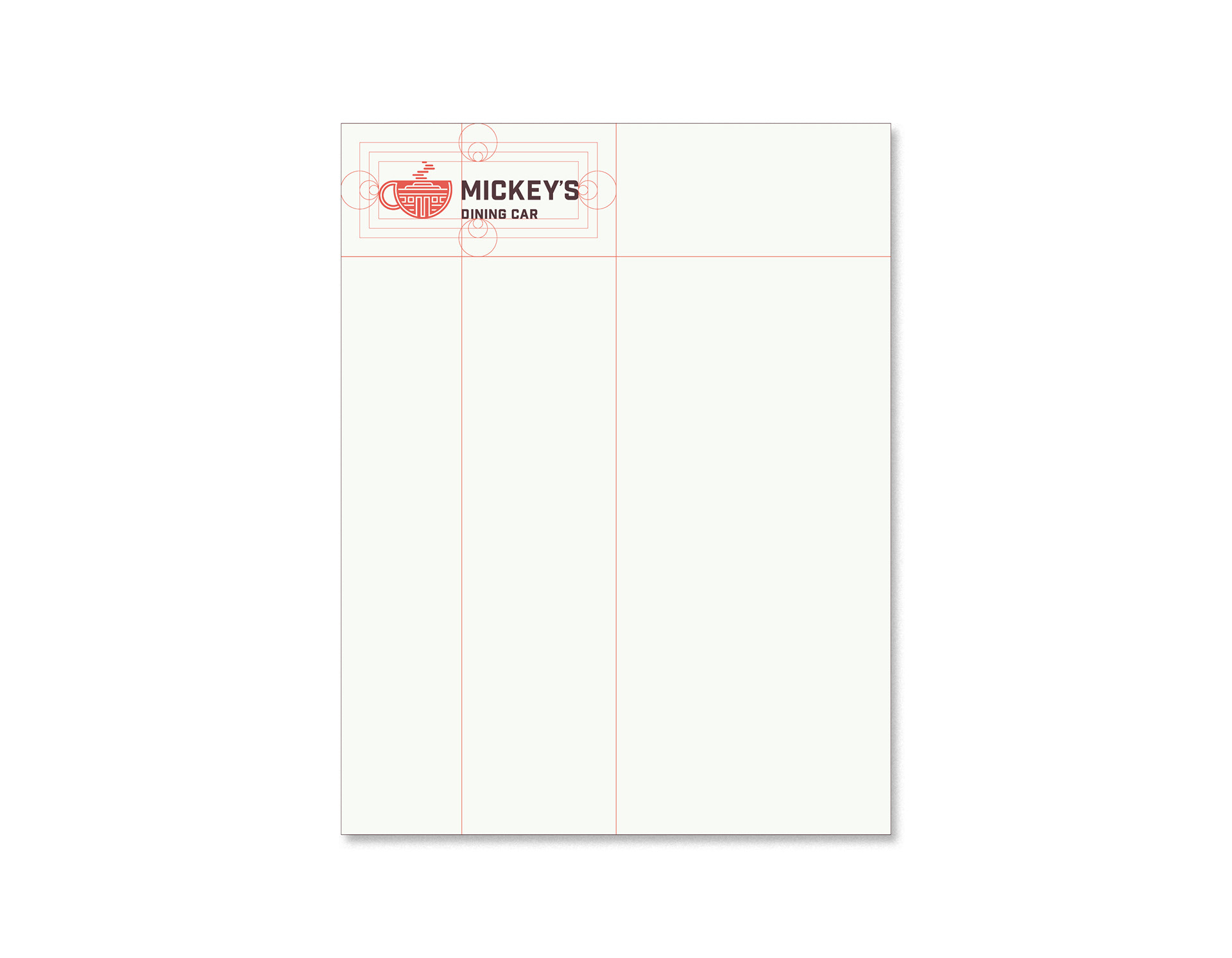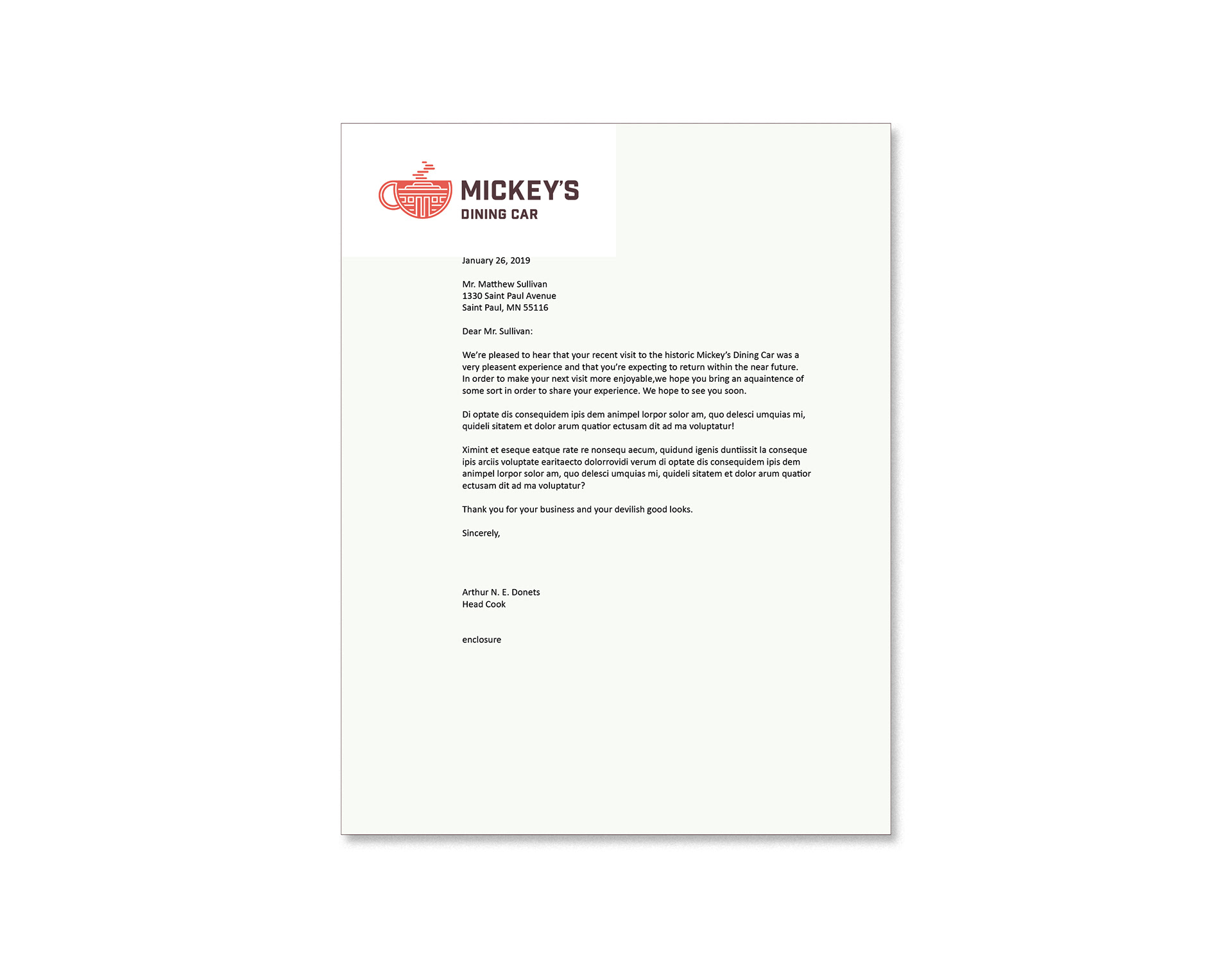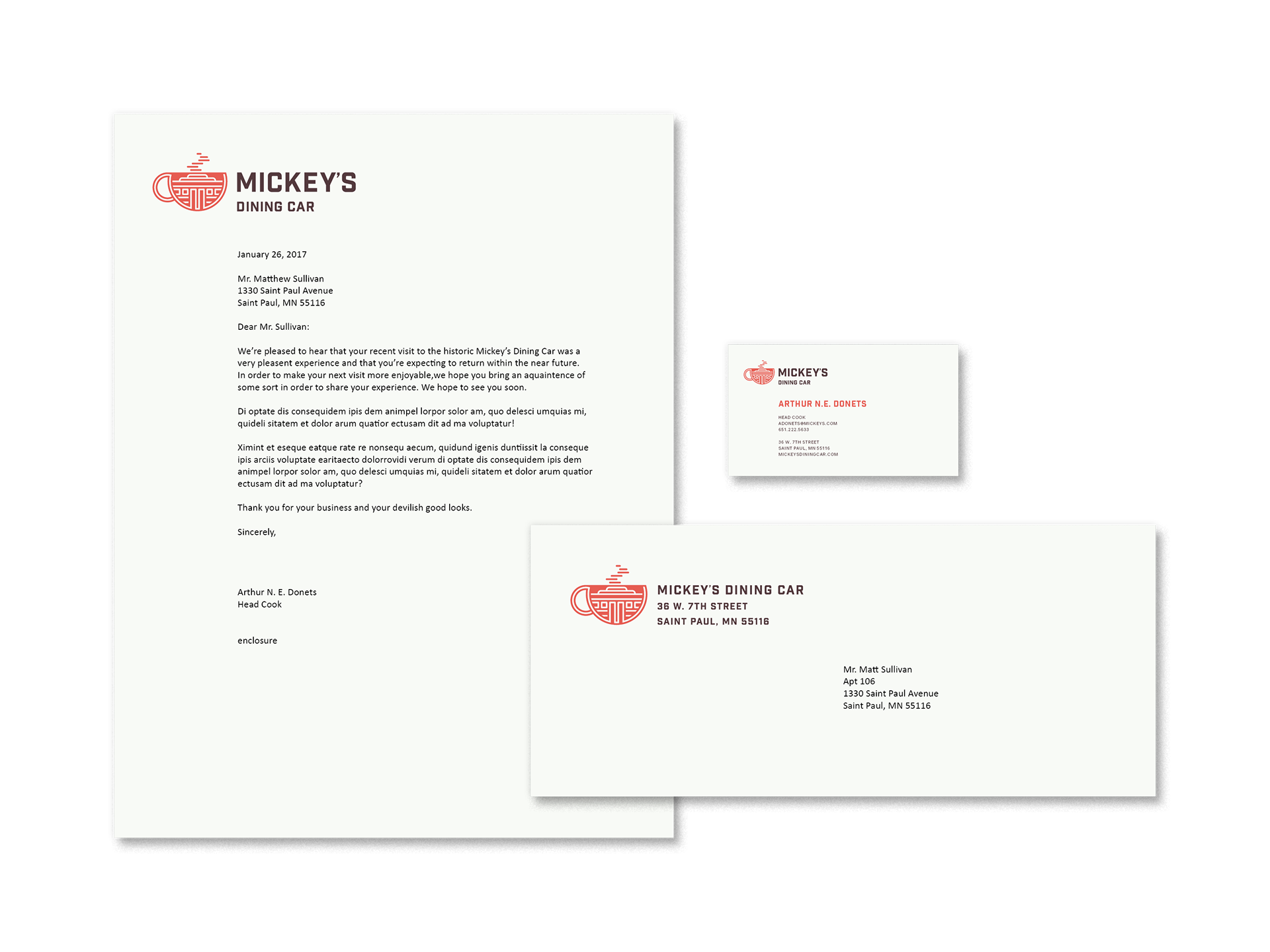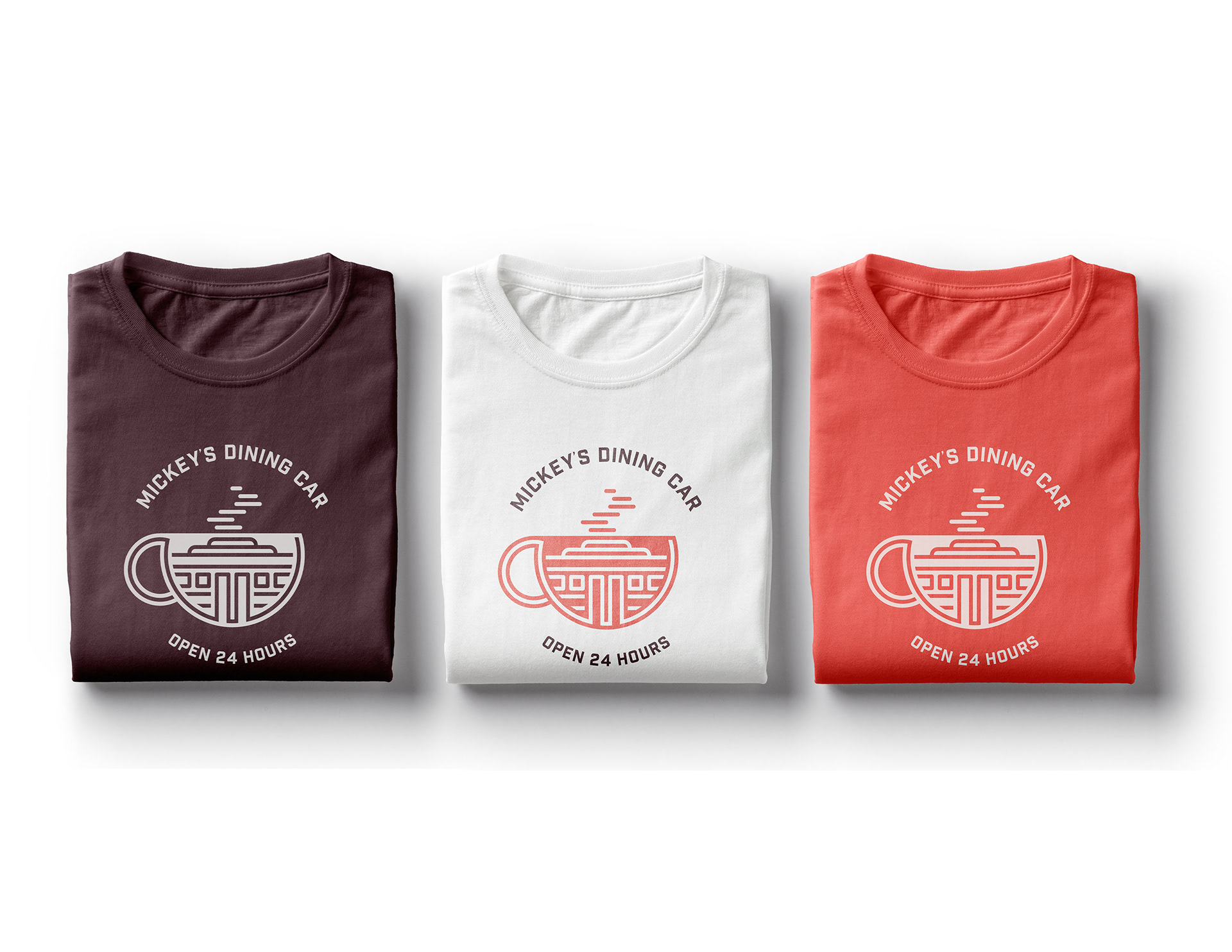 Thanks for viewing!
​​​​​​​