Hydrubus is a concept company that sells hydroponicaly grown frozen organic fruit. The company was created for a project that required to create a company that sold organic foods, and create promotional pieces for that company.
The target audience was 20-40 year-olds that were interested in health, science, and organic foods. I wanted to represent the company's foundation of using hydroponic growing methods and being organic in the logotype and color scheme.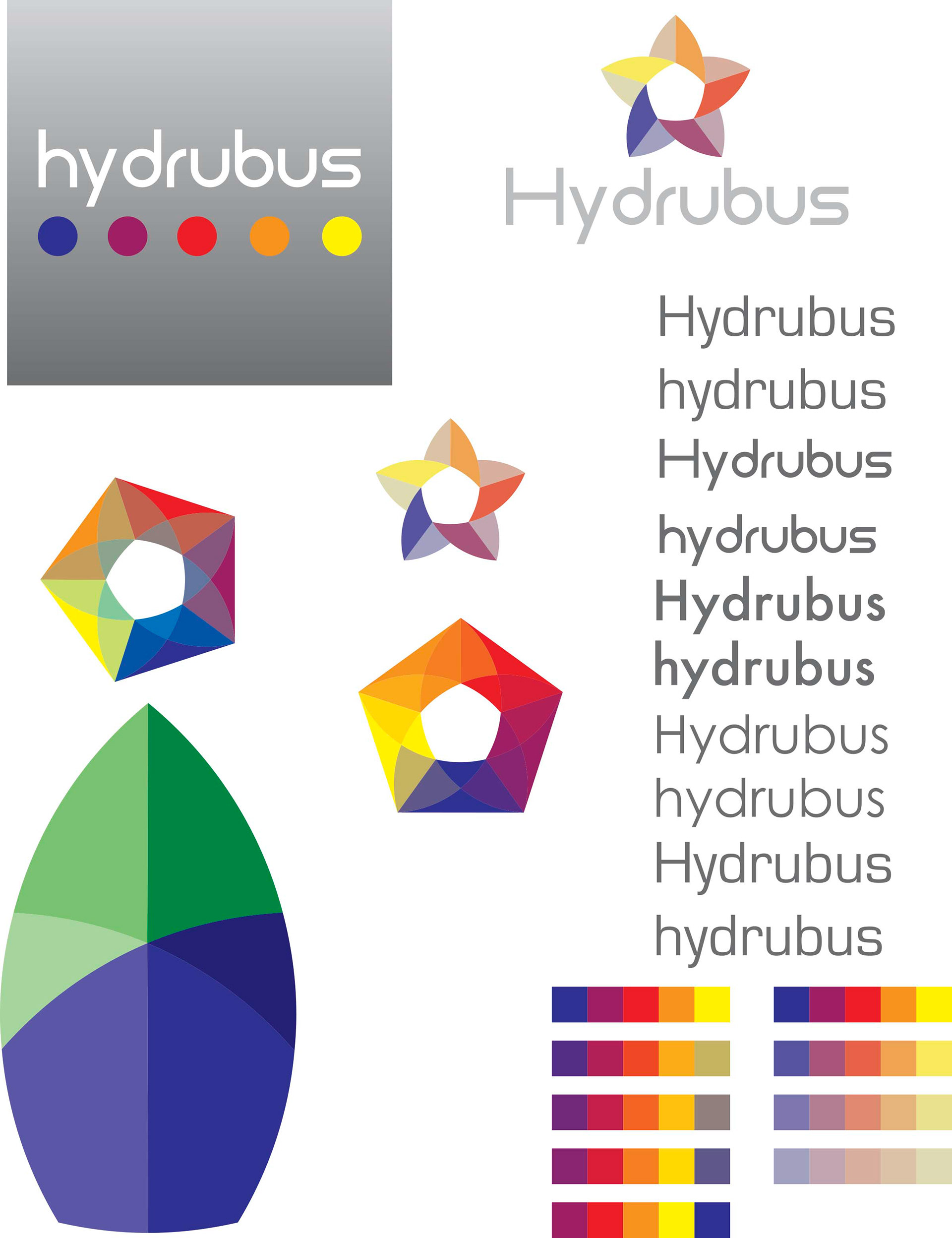 Early exploration of the logo concept with ealry color swatches and type treatments. I thought the pentagon shape was a strong logotype and I decided to take it further.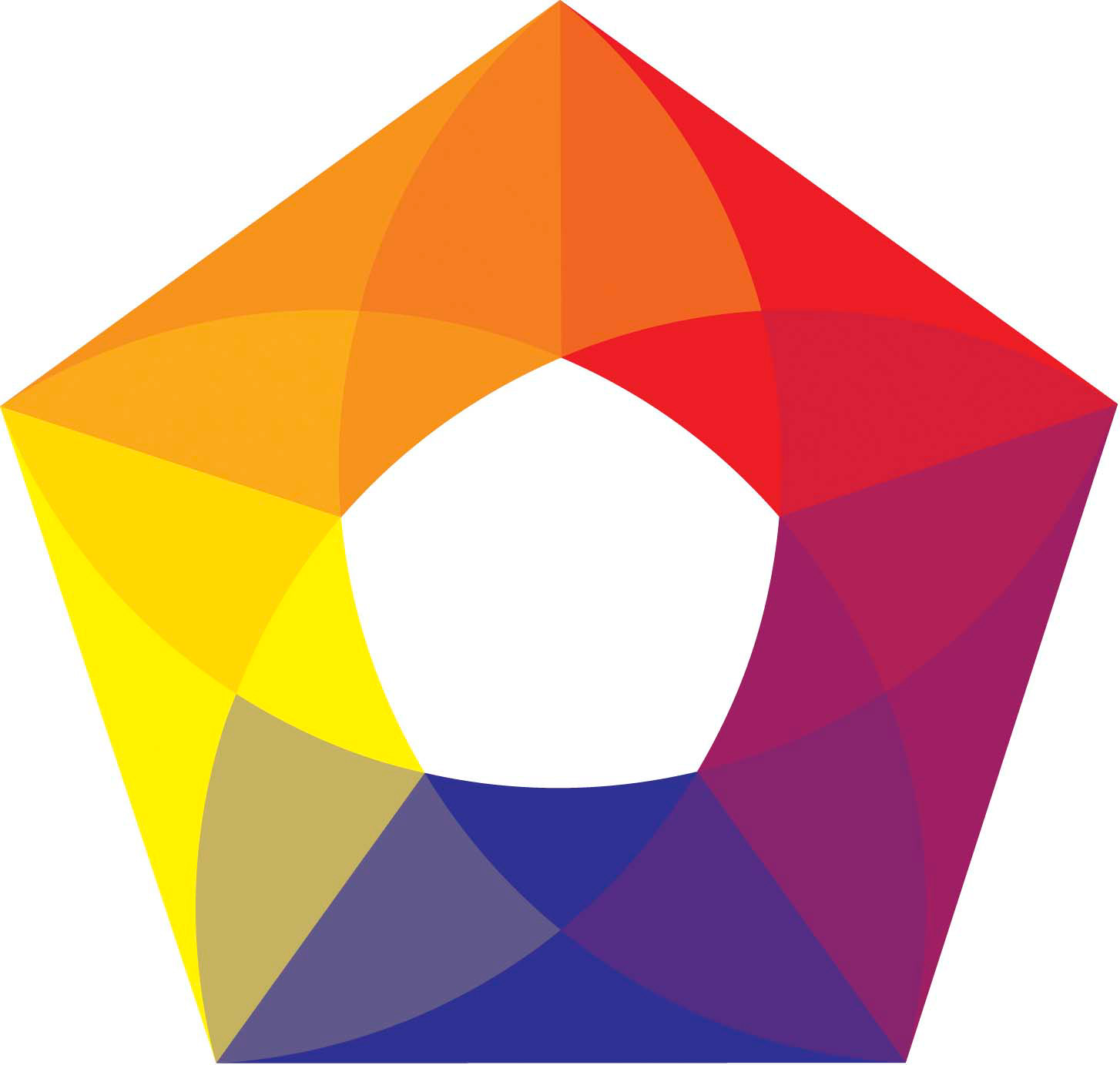 After taking the pentagon shape a little further, I noticed that it was a strong logotype, but it didn't represent the company the way I originally intended.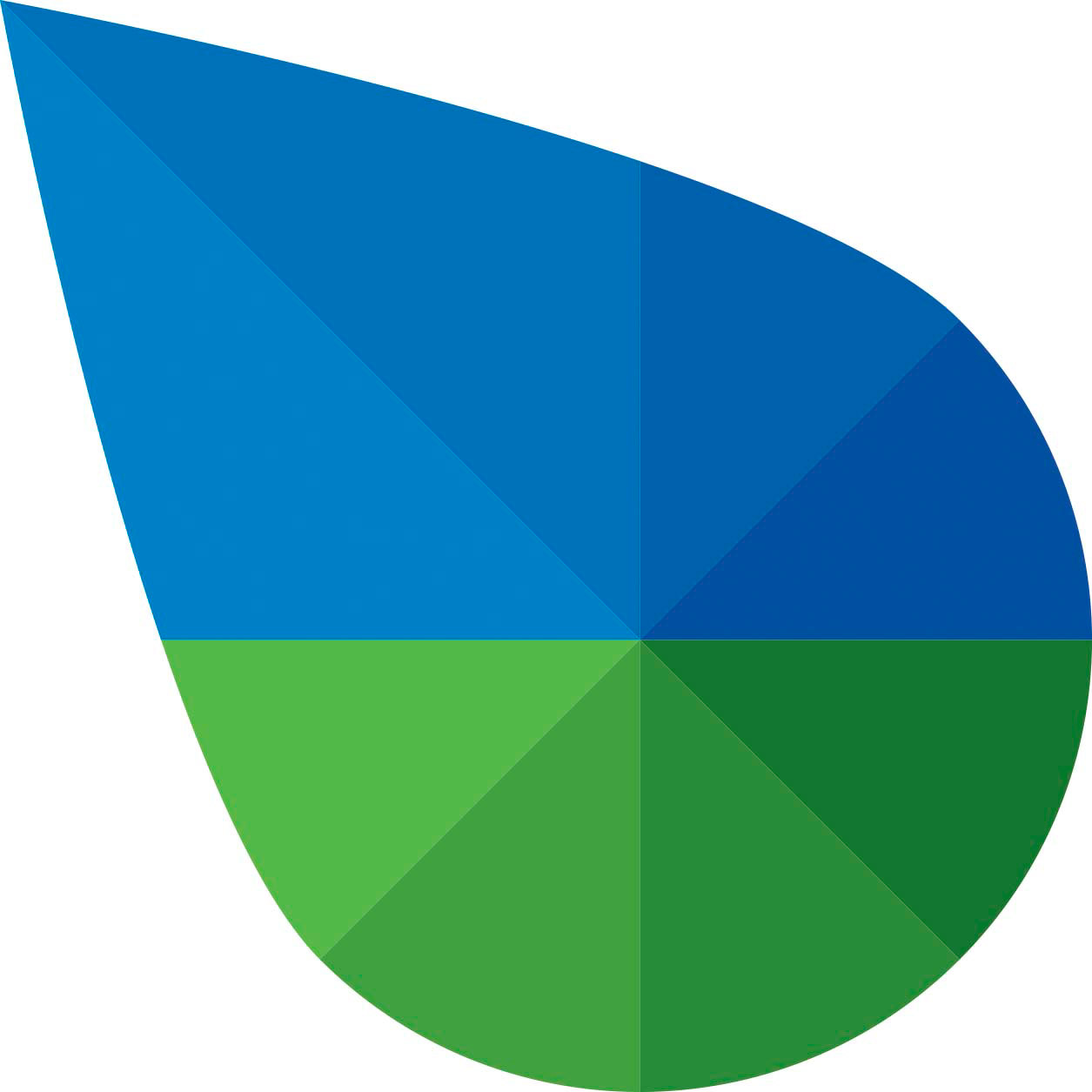 I explored the idea of a waterdrop shape with the use of a new color scheme, shades of blue and green. I felt this represented the company more, but it didn't seem like that strong of a logotype at first.

For this concept I simplified the logo and added some type treatment. I felt that this was a strong logotype, but I went back to the drawing board to see if I could make this an even stronger concept.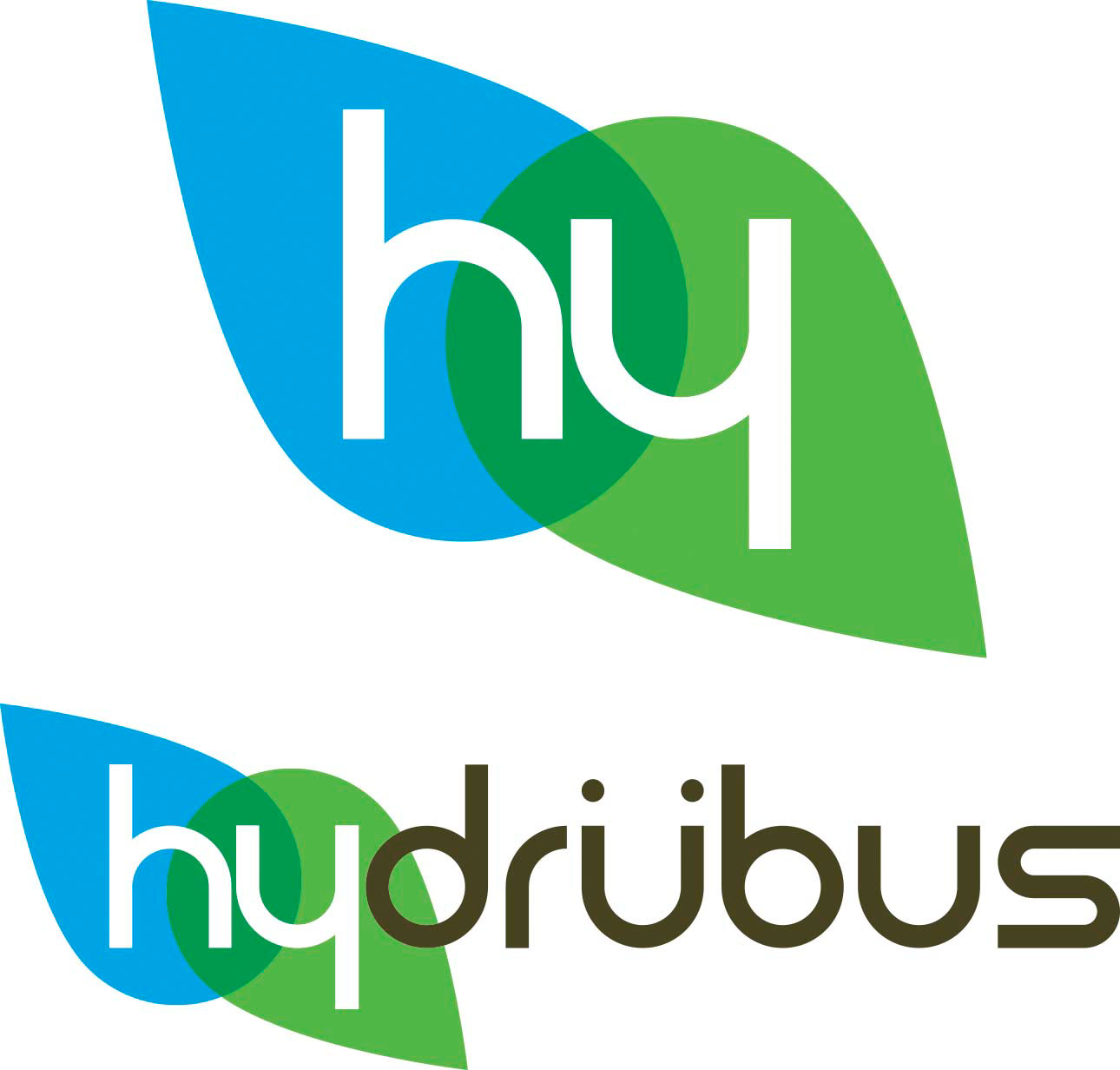 I finalized on this logotype because I felt that it was the strongest logo that was visually striking and that represented the company the best. The two teardrop shapes represent a blue waterdrop of the hydroponic growin method and a green leaf of the organic fruit plants. The "u" also represents a smiling face.
-Free Standing Insert (FSI)-
This is a FSI for Hydrubus that would be placed inside of a food or health and fitness magazine. The purpose of the FSI is to introduce Hydrubus as a new company and it utilizes a QR code to redirect people to their website.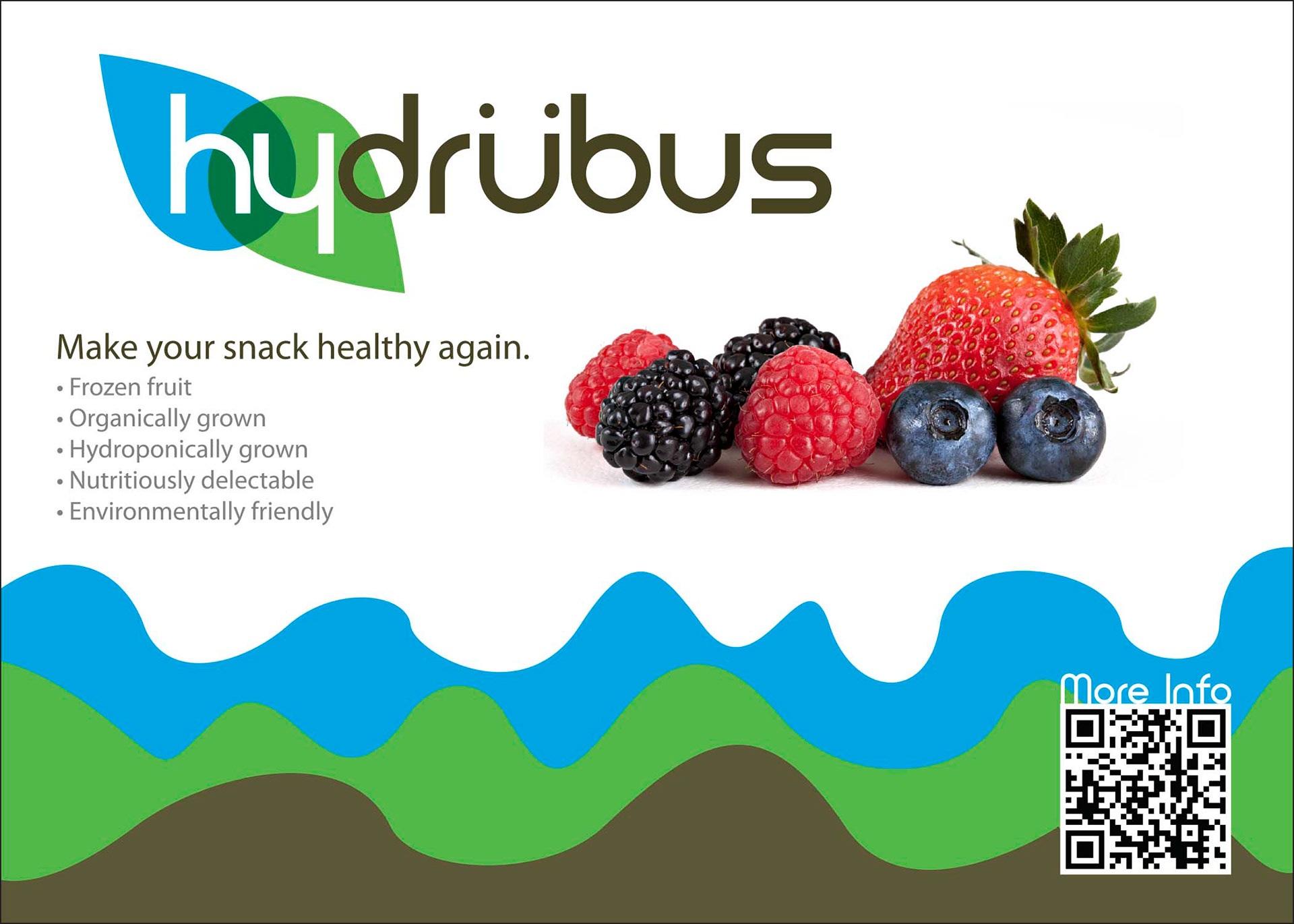 -Run On Press (ROP)-
This is a ROP that would run on a page inside of a food or health and fitness magazine that would introduce Hydrubus as a new and healthy snack alternative. The QR code used in this would redirect customers to the Hydrubus website.

-Postcard-
This is the postcard for Hydrubus that would be sent out to customers' homes to promote a new flavor/variety of frozen fruit. This postcard includes variable data for the address of the customer, and it includes a QR code that would redirect the customer to the Hydrubus website. I believe this piece to be the most visually striking of the promotional pieces.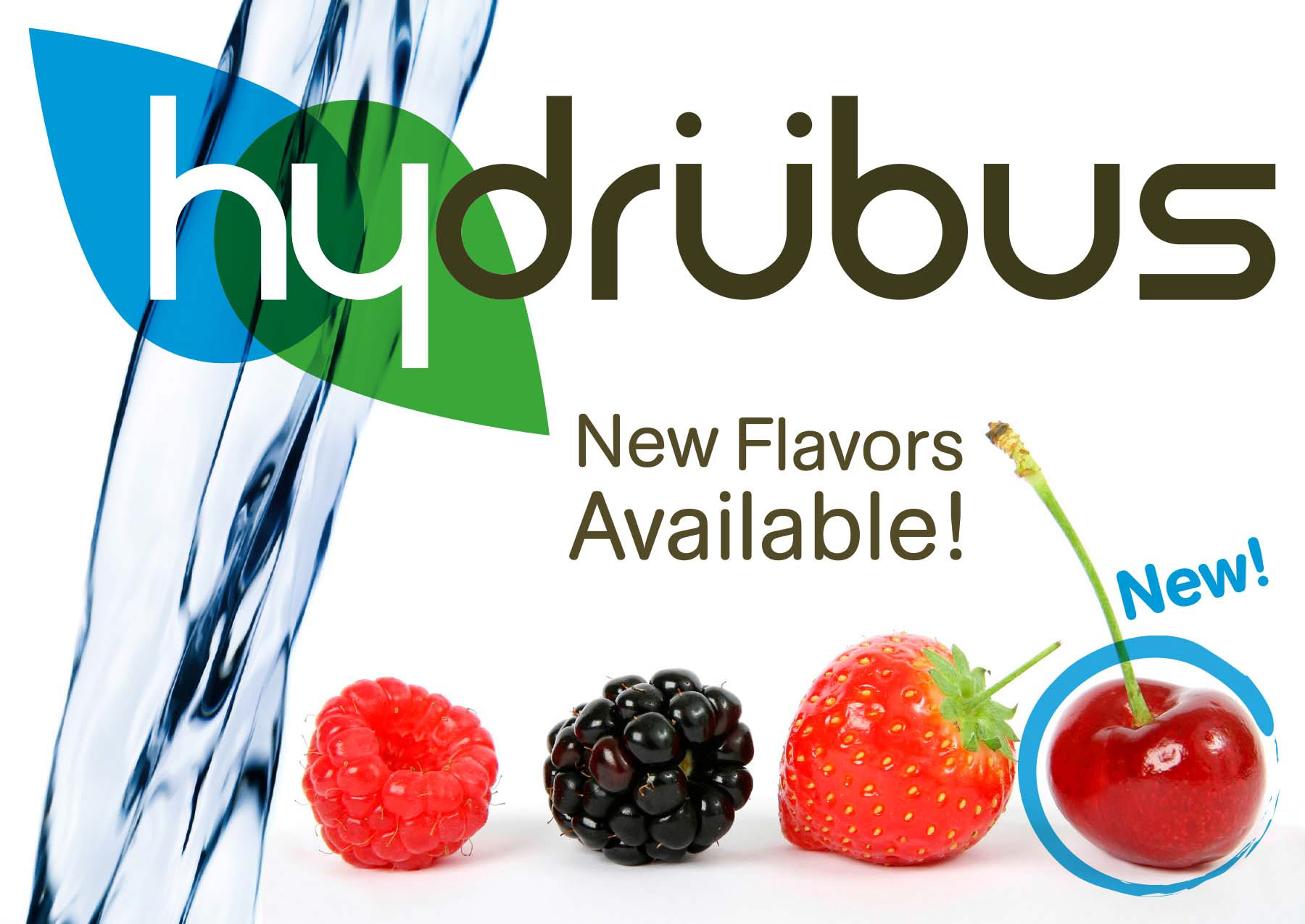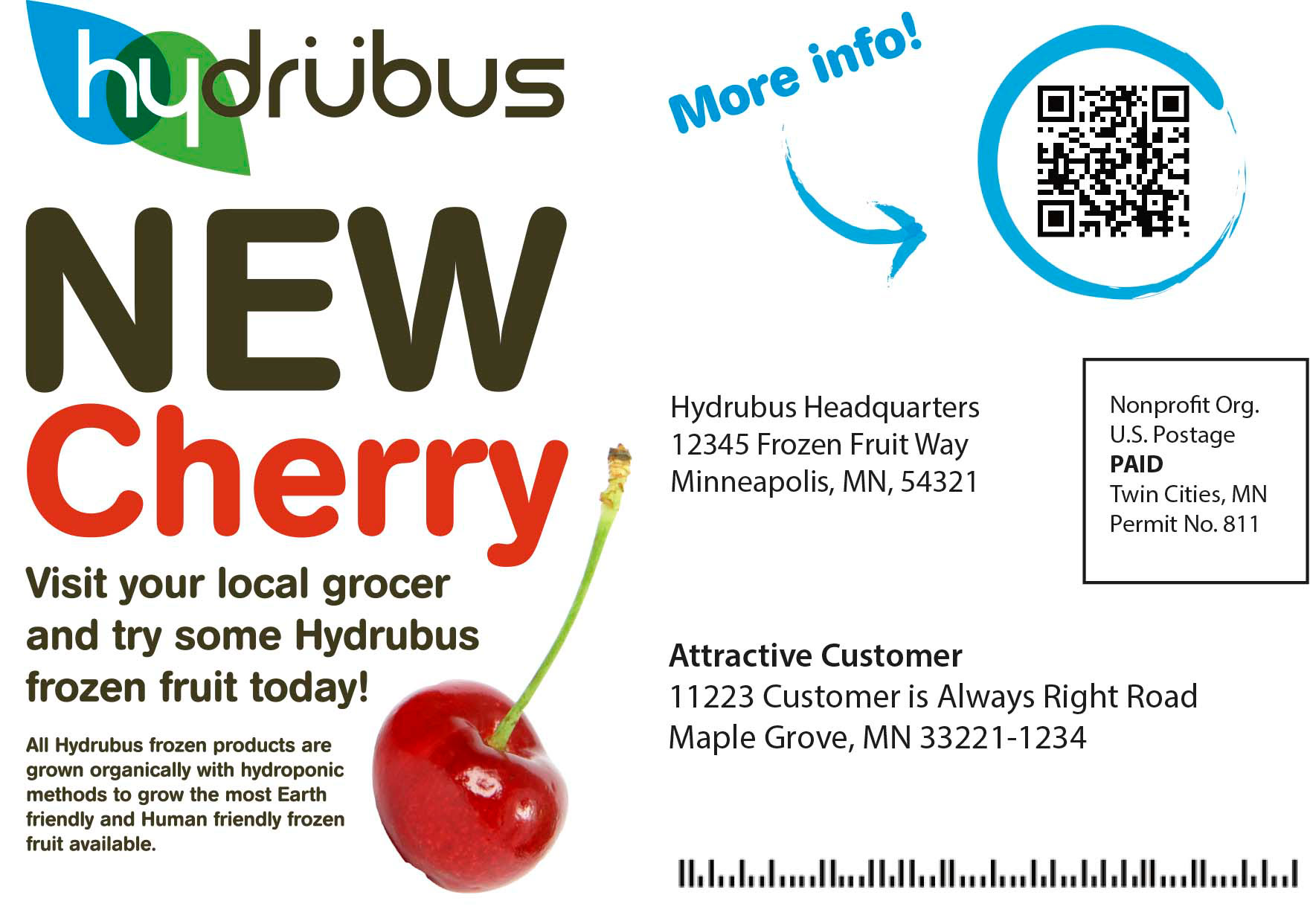 Thanks for viewing! Please feel free to leave feedback and appreciate if you like what you saw!